First Alert Forecast:
Rain Chances on the Horizon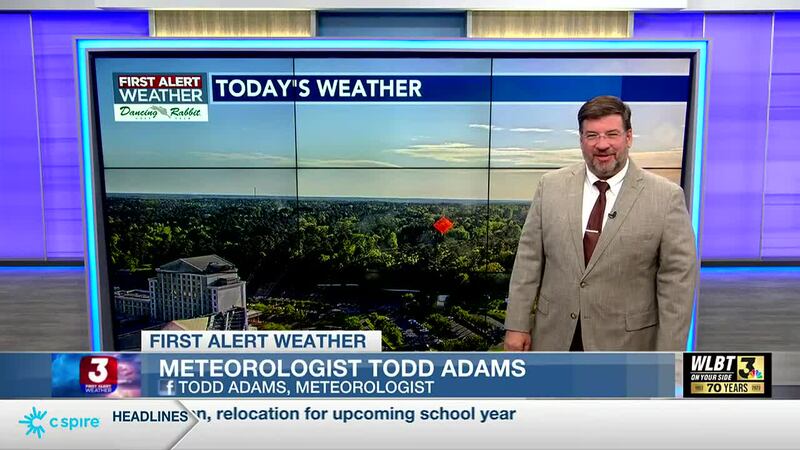 Published: Apr. 22, 2023 at 7:39 PM CDT
JACKSON, Miss. (WLBT) - Noticeably cooler this weekend, thanks to a stormy cold front that pushed through here late yesterday. Climate normal high/low should be 78/55. We'll be running a few degrees below where we should be. Increasing clouds tonight thanks to an upper level disturbance. It will bring some rain chances closer to the Delta. Cloud cover hangs in there, due to a Canadian low, a thousand miles away form here. Some energy swinging around that low, along with strong upper level winds from the west, will keep our environment unstable enough for a mixture of clouds and sunshine, and maybe a sprinkle or two as far south as Interstate 20, on Sunday afternoon. Another system will likely develop to our west, next week. Increasing rain chances for us Tuesday, Wednesday, and Thursday. An inch to an inch and a half of rainfall will be associated with the system.
Want more WLBT news in your inbox? Click here to subscribe to our newsletter.
See a spelling or grammar error in our story? Please click here to report it and include the headline of the story in your email.
Copyright 2023 WLBT. All rights reserved.