Plaque unveiled at Mannsdale Upper Elementary in honor of Blueberry Project
4th grade students worked to have the blueberry designated the official state fruit
Published: Apr. 21, 2023 at 7:37 PM CDT
JACKSON, Miss. (WLBT) - There was a historic unveiling Friday for students at Mannsdale Upper Elementary School in Madison County to honor their work on Project Blueberry.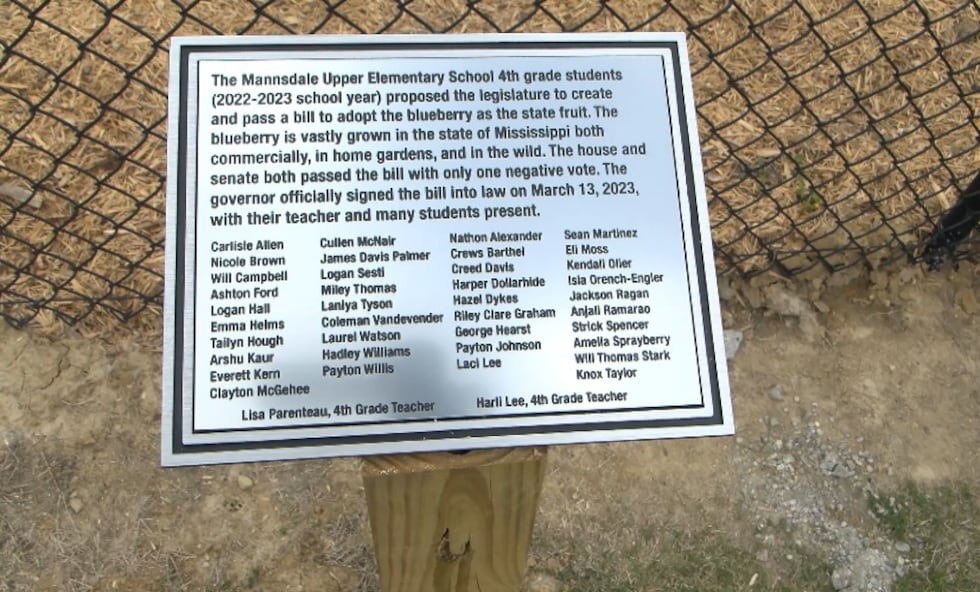 Students, teachers, and parents gathered to get a look at a plaque honoring the students and teacher who made the blueberry Mississippi's state fruit. The plaque includes all of their names.
It all started with inspiration from students in Kansas working to support the adoption of their state fruit. That's when the 4th graders decided to take action themselves, researching fruits grown here in the Magnolia state.
They worked with local representative Jill Ford to introduce Project Blueberry and began lobbying state lawmakers for the cause.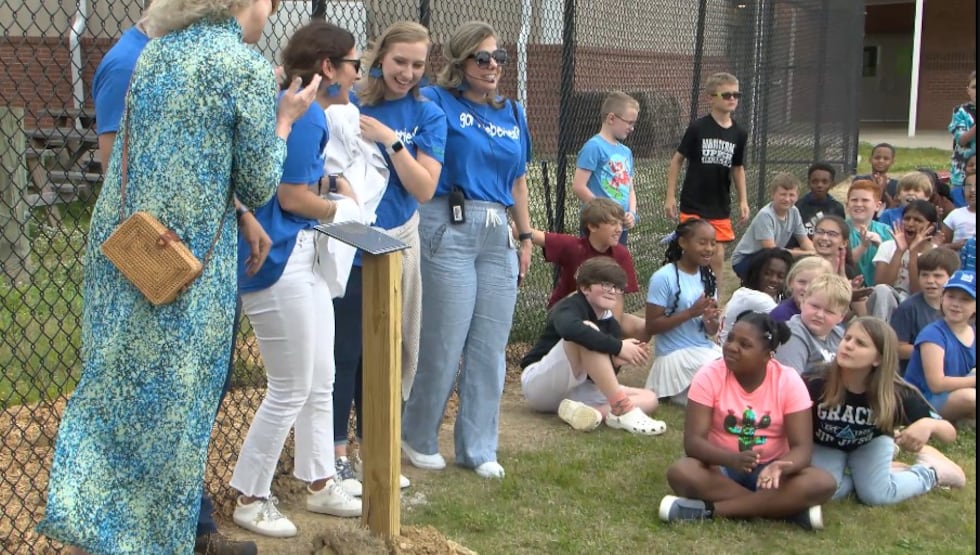 Mannsdale Upper Elementary Principal Debra Houghton said, "We witnessed a little bit of history. The history has actually already been made, but what we did today was build a legacy for kids. Coach Ramone reached out and got Hutto's to donate blueberry plants for our garden here at Mannsdale Upper Elementary, and he got a plaque together, put it out with all the students names so that for years to come, students can come back [and] see their names on their plaque."
Governor Tate Reeves signed the legislation making the blueberry the state's official fruit in March.
Want more WLBT news in your inbox? Click here to subscribe to our newsletter.
See a spelling or grammar error in our story? Please click here to report it and include the headline of the story in your email.
Copyright 2023 WLBT. All rights reserved.