Jackson water maintenance workers protest third-party privatization efforts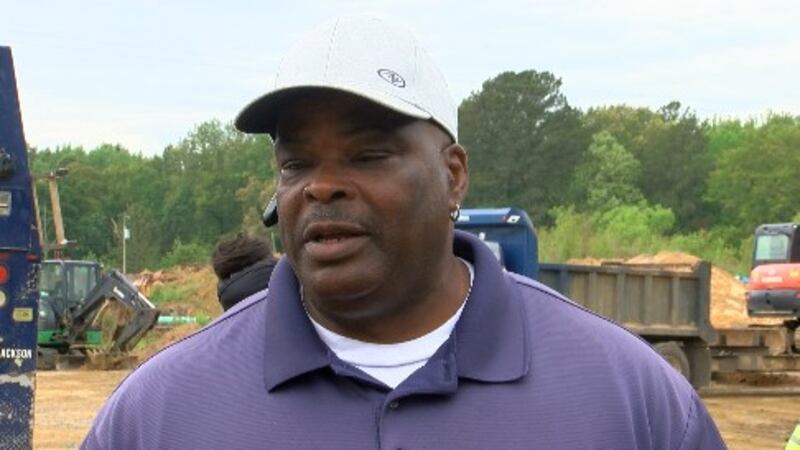 Published: Apr. 21, 2023 at 5:30 PM CDT
JACKSON, Miss. (WLBT) - Jackson's water maintenance workers say the third-party manager's decision to contract out most city services could cost them their jobs.
On Friday, several workers staged a protest at the Jackson Water Maintenance and Distribution Building on Michael Avalon Drive.
Those present say they were told their last day with the city would be April 28, and that to stay employed, they'll have to take a position with a private contractor.
Victor Pickett, though, says taking a position with a private company will mean fewer benefits and worse retirement.
"All we want to know is why we haven't gotten a package offered to us, or severance pay, or writing on letterhead saying we're not under civil service protection, and we just want to know why," he said, "why the city let us down like this."
Pickett says workers haven't gotten anything official but have heard through word-of-mouth.
The protest comes months after the city's water and water billing system were placed under the control of a third-party manager.
That manager, Ted Henifin, was tapped to take over the city's troubled systems as part of a federal court order handed down in November.
Since coming on, Henifin has been working to privatize many of the services previously provided by the city. Jackson's water billing call center, for instance, is being outsourced to a Pearl-based call center in May.
And earlier this year, Henifin brought on Jacobs Solutions to take over operations of the city's two water treatment plants.
"As the interim third-party manager, JXN Water is working with local contractors to find placement opportunities for city employees whose functions will be outsourced in the near future, which includes the call center, water maintenance, meter reading and maintenance, and some of the billing and collection functions," he said in a Friday statement.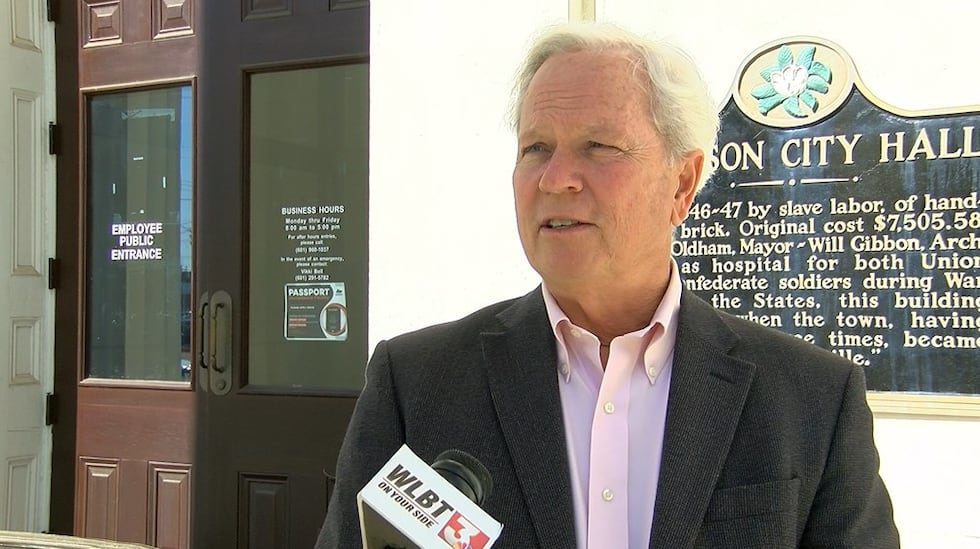 Some workers, though, don't want to take positions with a private contractor.
"A lot of people have over 25 years of work here. [They're] invested with the PERS retirement system," said one employee who asked not to be identified. "You'll have people lose their retirement because contractors don't offer PERS, and you have to be with them for a year before they put anything into retirement."
PERS is the Public Employees Retirement System, which is reserved for public employees.
"All of us have families to take care of. We all have responsibility. They're putting us in a position to not be able to provide for our families and it's not fair."
Henifin said employees will have retirement and that the companies offering positions are "well-resourced private contractor[s] with strong wages and benefits."
He previously said water operators who took jobs with Jacob's earn $6 more an hour than the did on the city's payroll.
"Moving forward, our goal is that they have the opportunity to continue their work, receive adequate training, and access [to] better resources throughout the rehabilitation process."
The promise, though, has been that city staffers who don't sign with a contractor would be placed in another division in the city.
Pickett said that wasn't the case. "Jobs are frozen through the city. The city [doesn't] have but three or four jobs and we got all these folks," he said. "Where are we going to go?"
"People have families, bills, kids," said Terrell White Another staffer at Friday's protest. "You can't force somebody to do something they don't want to do."
Jackson Director of Communications Melissa Faith Payne said Mayor Chokwe Antarctic Lumumba did not have a comment at the time.
For Pickett, the worst thing is not knowing what's going to happen next. "No letter, no nothing. Just word of mouth. We don't know if we're coming or going," he said. "We need the mayor to come over here and tell us were not going to be with the city anymore."
Want more WLBT news in your inbox? Click here to subscribe to our newsletter.
See a spelling or grammar error in our story? Please click here to report it and include the headline of the story in your email.
Copyright 2023 WLBT. All rights reserved.