Jackson Trash Crisis: Mayor asking for new one-year emergency contract with Richard's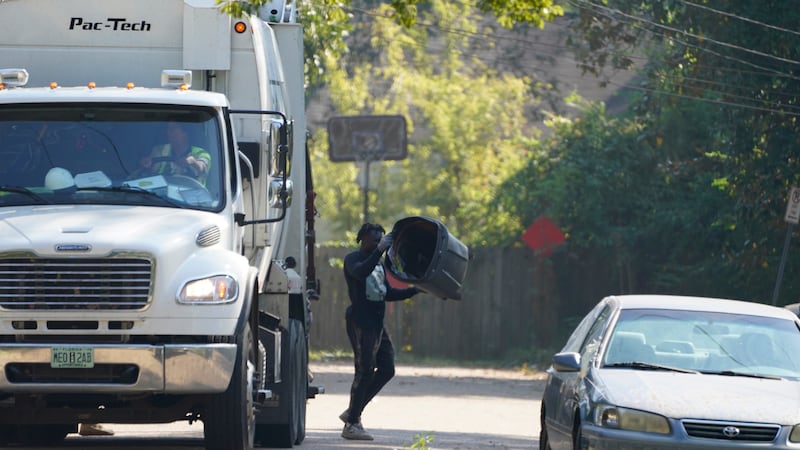 Published: Apr. 11, 2023 at 3:13 PM CDT
JACKSON, Miss. (WLBT) - Just days after the previous contract ended, Mayor Chokwe Antar Lumumba is pushing for another one-year emergency deal with Richard's Disposal.
He will be asking the Jackson City Council to vote on the proposal at a special called meeting on Wednesday.
The meeting, which is set for 1 p.m. at City Hall, comes nearly two weeks after city's previous emergency contract with Richard's ended, leaving customers without trash pickup.
Lumumba also is asking the council to extend his state of emergency over the lack of solid waste collections.
Council President Ashby Foote says he won't support the measure but would back a 90-day emergency contract.
"I thought that's what the mayor was going to bring up when he pulled the order yesterday," he said.
At a special meeting on Monday, Lumumba pulled a request to award the company a six-year, $54 million waste-hauling deal at the behest of the city attorney.
City Attorney Catoria Martin then announced that the firm had filed suit against Jackson for failing to award it the contract.
That case was filed in Hinds County Circuit Court and was an appeal of the council's decision to reject the firm at its April 1 meeting.
Since then, council members have expressed their support for a short-term deal.
Foote, along with Council members Aaron Banks, Vernon Hartley and Kenneth Stokes are introducing a non-binding resolution at Wednesday's meeting to urge the mayor to execute a 90-day contract with a "suitable solid waste company registered with the Mississippi Department of Environmental Quality."
The four also are expected to introduce a resolution urging Lumumba to comply with MDEQ by producing an "adequate solid waste collection action plan" in light of the current emergency.
Last week, MDEQ sent the city a notice of violation, saying the plan submitted by the mayor to dispose of household waste during the emergency was not adequate to meet city needs.
Lumumba submitted his collection plan to the agency on April 5. According to the document, four Dumpsters would be set up Thursday and Friday from 8 a.m. to 2 p.m., and seven to nine Dumpsters from 8 a.m. to 3 p.m. at the rubbish landfill in Byram.
MDEQ Executive Director Chris Wells said additional drop-off sites needed to be established and recommended one in each of the city's seven wards.
At a press conference Monday, Lumumba said the city didn't have the staffing or equipment to operate additional sites.
A copy of the mayor's solid waste action plan is below.
Want more WLBT news in your inbox? Click here to subscribe to our newsletter.
See a spelling or grammar error in our story? Please click here to report it and include the headline of the story in your email.
Copyright 2023 WLBT. All rights reserved.