MDEQ urges city to reimplement residential waste collections, says temporary drop-off sites not adequate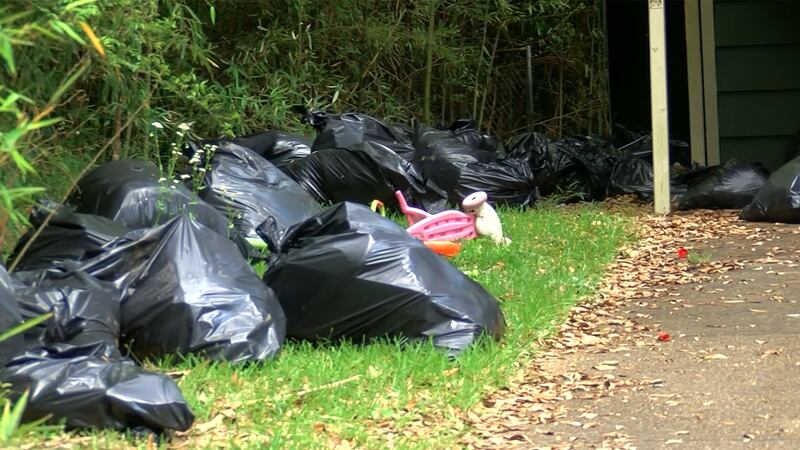 Published: Apr. 8, 2023 at 12:08 PM CDT
JACKSON, Miss. (WLBT) - State environmental officials are urging Jackson to reimplement residential solid waste collections as soon as possible, saying the city is in violation of several state statutes.
The Mississippi Department of Environmental Quality sent a notice of violation to Mayor Chokwe Antar Lumumba Friday.
"MDEQ requests that the city take all reasonable action and prudent actions to reestablish curbside solid waste collection as stipulated by the city's Solid Waste Management Plan and provide for adequate garbage collection as required by state law," said MDEQ Executive Director Chris Wells wrote.
Residents have been without curbside trash collections since April 1, the day after Jackson's one-year emergency contract with Richard's Disposal expired.
At a special called meeting on April 1, the Jackson City Council voted down a request from the mayor to award the New Orleans-based company a six-year, $54 million deal.
The mayor is expected to bring the contract up for a vote again at a special meeting Monday afternoon.
Under state statute, municipalities can be fined up to $25,000 a day for each day it does not provide solid waste collections, either through curbside pickup or "regularly serviced waste receptacles within reasonable distance from the farthest [affected] household," Wells wrote.
Meanwhile, the state's top environmental official says the impact of the city's failure to pick up trash can already be seen.
"MDEQ personnel conducted visual observations of neighborhoods within all seven wards of the city... These observations revealed that garbage and other solid waste has been dumped, stored, stockpiled, and otherwise placed curbside and in streets by residents of the city," Wells wrote. "These conditions are a result of the lack of adequate collection and disposal services being provided."
Wells went on to say that the city's temporary plan to collect garbage is not adequate.
Residents this week were able to drop off their trash at the Metrocenter Mall in front of the old Dillard's department store. On Saturday, they were able to carry their waste to the Class I rubbish landfill in Byram from 8 a.m. to 3 p.m.
"Based on the limited number of drop-off locations from affected city residents, MDEQ considers the current Solid Waste Action Plan inadequate for the collection and disposal of garbage from city residents," Wells wrote. "MDEQ insists that the city immediately submit a revised 'Solid Waste Collection Action Plan,' which proposes adequate, temporary solid waste collection services to the city as required by Miss. Code."
Wells recommends that until pickups are re-established, Jackson should set up drop-off sites in each ward or "on a geographical basis that would provide waste collection receptacles within a 'reasonable distance' from every household."
Ward 5 Councilman Vernon Hartley, a former MDEQ official, agrees the mayor should set up additional drop-off sites, and says they should be placed in each neighborhood.
"Thus far, his only solution is to steer the citizens into a potentially $100 million/10-year contract for his favorite vendor."
Lumumba has presented the Richard's contract for consideration multiple times in the last year. Each time the proposal has been voted down. The contract would include six initial years of service, as well as four one-year options to extend. Based on the proposal's price, a 10-year agreement would cost Jackson around $91 million.
Jackson Director of Communications Melissa Faith Payne said the mayor did not have a comment at this time.
In a statement from the mayor's office on MDEQ's letter, the city says it's working diligently to resolve the ongoing dispute.
Want more WLBT news in your inbox? Click here to subscribe to our newsletter.
Copyright 2023 WLBT. All rights reserved.