First Alert Forecast:
Fantastic Weekend Weather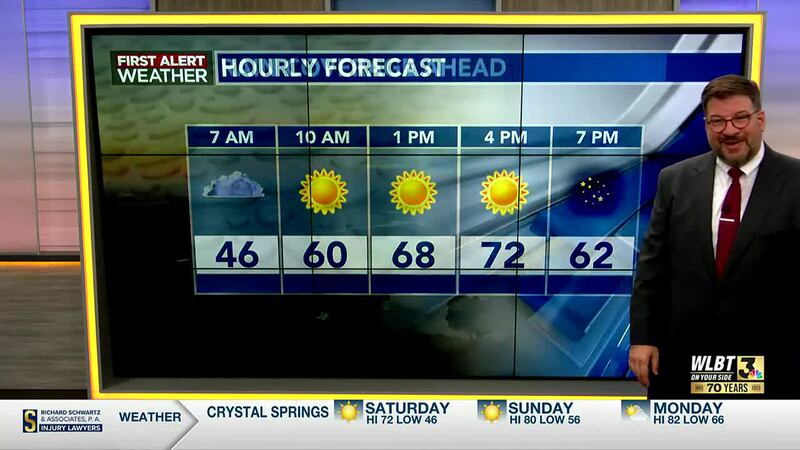 Published: Mar. 4, 2023 at 8:03 AM CST
JACKSON, Miss. (WLBT) - A reminder that winter is still with us, as temperatures this morning started out in the upper 40s. The climate average for this time of year is 44. High pressure is moving into the area, and that is a fair-weather maker. Expect it to suppress cloud cover and offer up abundant sunshine. We will warm a little above our climate average high (66) to near 70 this afternoon.
Next week: Warmer Temps still on the horizon for next week, as a warm front will lift up from the Gulf of Mexico. That will offer up a low-level flow of warm, moist air over the region. So, we will see an increase in clouds on the first part of the work week, with scattered rain chances. More widespread showers and thunderstorms will increase, beginning Tuesday, as a cold front is expected to develop and approach from the west. It looks like it should meander over central Mississippi for a couple of days, then move out of the area. That means increased rain chances through the week, then a return of cooler temperatures by Friday. Significantly cooler, as we will drop below our climate norm (66/44)and see highs in the upper 50s and lows in the mid 30s.
Want more WLBT news in your inbox? Click here to subscribe to our newsletter.
Copyright 2023 WLBT. All rights reserved.