Kidnapping suspect leads multiple agencies on high-speed chase in Rankin County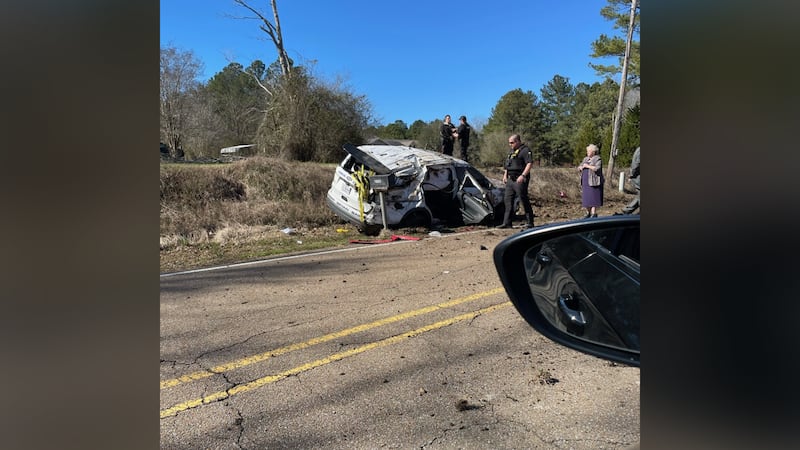 Published: Feb. 13, 2023 at 10:35 PM CST
RANKIN CO., Miss. (WLBT) - A kidnapping suspect led multiple law enforcement agencies on a dangerous high-speed chase Sunday afternoon.
The suspect reportedly ran multiple vehicles off the road during the pursuit, including a Rankin County Sheriff patrol car, which a witness told WLBT he saw strike an embankment and flip multiple times.
Sheriff Bryan Bailey said the deputy driving the patrol car was transported to UMMC for evaluation and was subsequently released.
The pursuit originated in Richland and continued into Florence and then onto Byram.
The suspect, Bailey said, is wanted by Richland Police for felony fleeing. The kidnapping charge precedes Sunday's incident.
Andy Thrailkill of Florence said he had just turned off Cleary Church Road onto Cleary Road when he saw the sheriff's vehicle flip and the suspect's truck heading straight toward him, head-on.
"When he came at me," recalled Thrailkill. "I thought that I'm gone. I put my car in the ditch and lived to see another day."
Then, he said, "MPH (Mississippi Highway Patrol) got involved in the pursuit."
Thrailkill said another witness on social media claimed to have seen a later part of the chase from a Big Sky service station in Byram.
On Friday, a kidnapping suspect driving a Honda truck led multiple law enforcement agencies through Claiborne County and part of Hinds County.
Bailey Martin, public information officer with the state department of public safety, declined to say whether the two cases are related.
Want more WLBT news in your inbox? Click here to subscribe to our newsletter.
Copyright 2023 WLBT. All rights reserved.