Hinds Co. District 1 supervisor challenging candidacy of Democratic primary opponent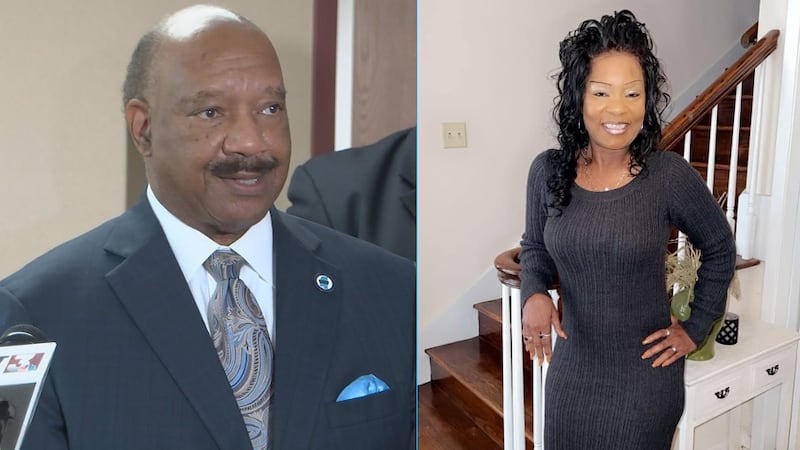 Published: Feb. 2, 2023 at 6:06 PM CST
JACKSON, Miss. (WLBT) - A Hinds County supervisor says an opponent's candidacy should be tossed, citing residency requirements.
On Thursday, District 1 Supervisor Robert Graham filed a formal challenge to the candidacy of Eva Crisler, who is running against him in the Democratic primary.
The complaint was filed with the Hinds County Democratic Party director and Executive Committee a day after the February 1 qualifying deadline for state and county races.
A copy of the complaint was obtained by WLBT.
Graham says Crisler, the wife of sheriff candidate Marshand Crisler, doesn't meet the residency requirements to run under Mississippi state statute.
"I asked for them to immediately disqualify her as a candidate based on the fact that she did not meet residency requirements," Graham said. "By her own admission, she lived in Goodman... up until last Friday. And that's what's on her voter rolls."
He said the complaint speaks for itself.
Crisler says she was "a bit taken aback" by Graham's claims when asked about them by WLBT, and that "unlike the current supervisor for Hinds County, District 1, I'm not only qualified to hold office, I'm prepared to hit the ground running on day 1."
She went on to say that "as for my residency, I've been a life-long resident of Jackson, with the only exception being when I stayed with my mother while she was deathly ill. Once she went on to be with the Lord, I returned to Jackson and married my husband... on July 2, 2021. That is the date I officially established my residency in Jackson."
Graham questions how long Crisler has lived in the county, saying she registered to vote in Hinds on January 20, 2023, and that a copy of her voter profile found at the Circuit Clerk's Office shows that she lived in Goodman until that date.
He says that the same profile shows that Crisler last voted on June 8, 2021, in the town of Goodman's general election.
The profile now lists her address as a home on Farnsworth Drive, which is owned by Marshand Crisler, according to the Hinds County Tax Assessor's website.
Mississippi Code Section 23-15-300 states that any candidate seeking a municipal, county, or county district office "shall be a resident of the municipality, county, county district or other territory... for two years immediately preceding the day of [the] election."
Party primaries are slated for August 8, and the general election is November 7, according to the Mississippi Secretary of State's website.
Graham is being challenged by Crisler and Luigia Hodge in the Democratic Primary. The winner of that race does not face a challenger in the general election.
He says it will be up to the executive committee to decide whether Crisler may remain in the race and that his complaint speaks for itself.
Crisler, meanwhile, says that her residency requirements have been "adequately addressed."
"I recommend my opponent focus on issues that really matter to our constituency."
Want more WLBT news in your inbox? Click here to subscribe to our newsletter.
Copyright 2023 WLBT. All rights reserved.