First Alert Forecast:
Looks Like More Rain Next Week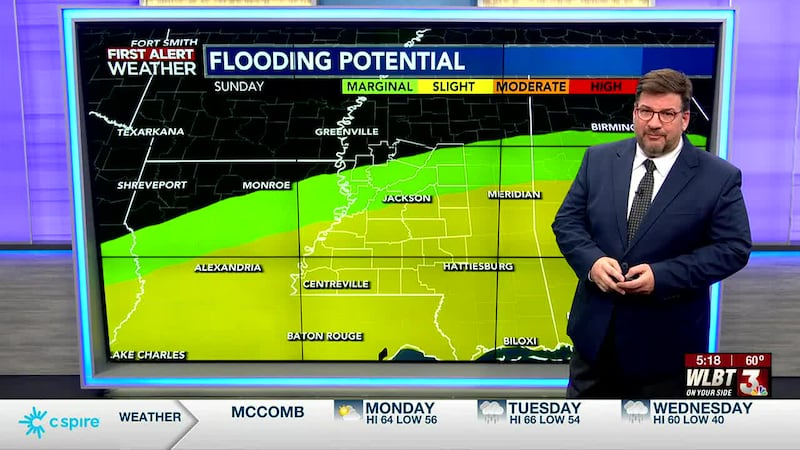 Published: Jan. 29, 2023 at 6:06 PM CST
JACKSON, Miss. (WLBT) - We're continuing to monitor heavy rainfall across Mississippi and the deep south. Localized flash flooding is possible for low lying areas, including city and neighborhood streets. Minor river flooding is also possible. Generally, we're looking at Interstate-20 and southward. The rain will move out of the area after midnight, with an eastward moving cold front. A north wind will build in, but nothing dramatic in our temperature drop. Patches of fog will develop in the morning and we'll keep cloudy skies for our Monday, along with a slight chance for showers in the afternoon and evening. Rain will be on the increase mid-week, so don't put away the rain gear. Flash flooding is on our radar for Thursday and Thursday night. A stronger cold front Thursday will usher in, not only heavy rainfall, but some noticeably colder air. Freezing temperatures return by Friday night.
Want more WLBT news in your inbox? Click here to subscribe to our newsletter.
Copyright 2023 WLBT. All rights reserved.