Bill to create special judges for the CCID drawing mixed views from lawmakers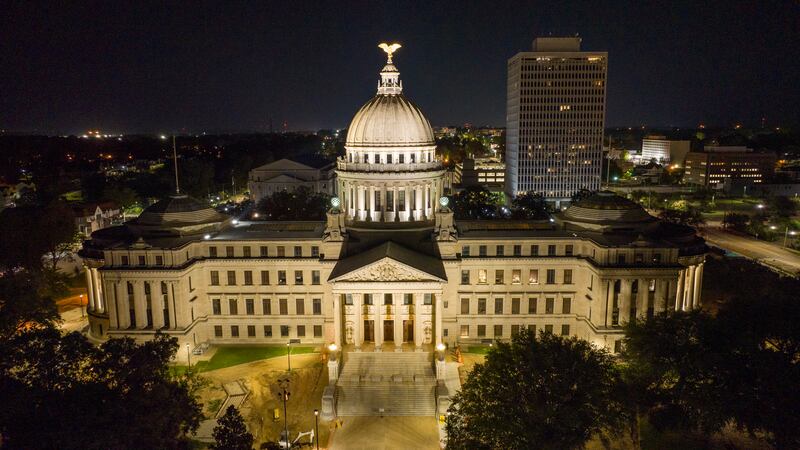 Published: Jan. 27, 2023 at 10:40 AM CST
JACKSON, Miss. (WLBT) - House Bill 1020 has become a hot topic in the Capital City.
It's a proposal that would allow special judges to be appointed for the Capitol Complex Improvement District.
"Let's get the state of Mississippi to handle the state's business before it decides it wants to handle the city's business," said State Representative Zakiya Summers, who represents District 68.
Summers said she is against this bill, calling it unconstitutional.
"If the state of Mississippi wants to take care of the Capital City, it could take care of the Capital City. But it doesn't mean using taxpayers' dollars to do something that's going to disenfranchise that area of the Capital Complex Improvement District," said Summers.
The bill states that the Mississippi Supreme Court would be in charge of choosing two judges to hear criminal cases.
The Attorney General's Office would be responsible for appointing prosecutors to take on these cases, and public defenders would work underneath the Mississippi Public Defenders.
"We all want people to feel safe in the city of Jackson, but this is not the way to do it," said Summers. "Not by disenfranchising the voters from being able to elect judges, not by creating another level of bureaucracy that they have no direct contact with."
"It will complement the Hinds County court system instead of take away from it," said State Representative Trey Lamar, who represents District 8.
Under the bill, the judges will be paid the same as chancery and circuit court judges.
"The Hinds County Courthouse will still exist. They'll still have their jurisdiction here in Hinds County. This is just going to be a special judgeship that will exist where state law enforcement can bring indictments."
Although he doesn't live in Hinds Count, Lamar said he still sees the stockpile of cases judges in Hinds County are facing. He believes this bill will help with that.
"The Capital City is Mississippi's Capital City," said Lamar. "It doesn't just belong to Jackson and the citizens of Jackson, it's Mississippi's Capital City. I'm not interested in turf wars or battles. What I'm interested in is, Are Mississippians being able to come to their Capital City and feel safe?"
On Thursday, the American Civil Liberties Union of Mississippi issued a statement expressing that it is against this bill.
"The Legislature would establish an undemocratic court system that recalls the State's Jim Crow past through this bill," the organization said. "Jackson would be the only community in the State where unelected judges and prosecutors have jurisdiction over criminal and civil law matters."
The bill did not come up for a vote on Thursday. Representatives are expecting to take to vote on this matter next week.
Want more WLBT news in your inbox? Click here to subscribe to our newsletter.
Copyright 2023 WLBT. All rights reserved.