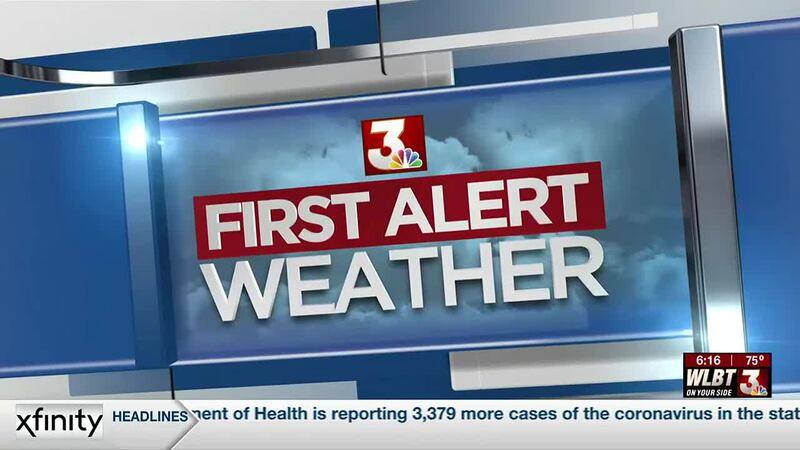 Published: Dec. 7, 2022 at 6:32 PM CST
|
Updated: Dec. 7, 2022 at 9:09 PM CST
JACKSON, Miss. (WLBT) - Near record heat again Wednesday with high of 82 degrees just falling slightly short of the record high of 84. The record high for tomorrow is 82 and our forecast high is also 82 degrees. Expect patchy dense fog overnight, especially in our southern counties. Thursday will be much like today with partly sunny skies. A chance for showers develops Friday and on into this weekend as a frontal system drift in from the north and west. Highs will be closer to 70 degrees with lows in the 50s. This is still significantly warmer than the average high of 61 this time of year and the average low of 60. A stronger cold front will arrive Tuesday into Wednesday giving us a slight risk for severe weather and dramatically colder temperatures thereafter with highs in the 50s and lows in the 30s. Sunrise is 6:49am and the sunset is 4:55pm. Hurricane season may be over, but there is still a 50% chance for development of a system in the middle of the Atlantic as it moves away from us.
Want more WLBT news in your inbox? Click here to subscribe to our newsletter.
Copyright 2022 WLBT. All rights reserved.