Homicide ruled out in case of man found dead in Moss Point swamp
Corri Howard, 36, was found dead in marsh grass after a brief police pursuit in Moss Point.
Published: Jan. 17, 2022 at 7:54 PM CST
|
Updated: Jan. 18, 2022 at 12:44 PM CST
MOSS POINT, Miss. (WLOX) - As questions continue to swirl in the death of a Moss Point man who was found dead last week in a swampy area of the city, the autopsy is providing some answers.
Homicide has been ruled out as the manner of death in the case of 36-year-old Corri Howard, said Jackson County Coroner Bruce Lynd Jr. on Tuesday. Howard's body was found Thursday, Jan. 13, in the marsh off Howze Street, say authorities.
When investigating any death, the autopsy report helps officials deem the manner of death, which is the determination of how an injury or disease led to the death. The five manners of death include natural, accident, suicide, homicide and undetermined. The manner of death does not determine the exact cause of death.
An autopsy was done on Howard's body this week by the State Crime Lab. The manner of death was then released to the Jackson County coroner's office on Tuesday, said Lynd. The full autopsy report from the State Crime Lab, which will include a toxicology and histology of the body, is not expected for several weeks. With homicide ruled out, the manner of death will be determined once the results of the autopsy come back.
Howard died following an attempted traffic stop that happened on Jan. 8, said police. According to Moss Point Police Chief Brandon Ashley, the officer attempted to stop a silver Honda for two traffic violations. At that time, the driver of the vehicle remained unknown to the officer, said the chief.
The vehicle, which was later determined to be driven by Howard, failed to stop for the officer and a brief pursuit ensued. It came to an end near Howze Street, where the vehicle's occupant fled on foot into a marshy area behind a home.
Ashley said the officer attempted to follow Howard but lost sight of him.
"People run from us almost nightly and if we lose sight of them, we return back to our patrol responsibilities unless it was (for) a violent felony; then, we would ask for assistance because we have limited resources on our own," explained the police chief on Tuesday. "We searched for approximately one hour utilizing a K9. No Moss Point officer made any contact with Mr. Howard at any time until his body was discovered."
A search of the car resulted in officers finding a 9mm handgun that had been reported stolen, according to a release from MPPD. However, there was still no sign of Howard and no indication that he was in distress, said the chief.
"At the time of the initial pursuit, we only had two known misdemeanors - traffic violations - on the unknown driver of the vehicle. Finding a stolen gun in the vehicle does not mean we could charge the unknown driver," explained Ashley. "If we had known Mr. Howard was in any type of distress, we would have changed the incident into a rescue scenario. We did not know that it was Mr. Howard who had ran from the vehicle until his body was discovered."
On Wednesday, Jan. 12, a missing persons report for Howard was filed with MPPD, with family telling police they believed Howard was the man who ran from the officer a few days prior. The family member reportedly told police that Howard had not been heard from since that time.
On Thursday, Jan. 13, family and friends of Howard's conducted their own search of the area off Howze Street. That search turned up a black jacket and wallet, both of which were believed to belong to the missing man. Police then returned to conduct another search, which is when Howard's body was found laying in the marsh grass.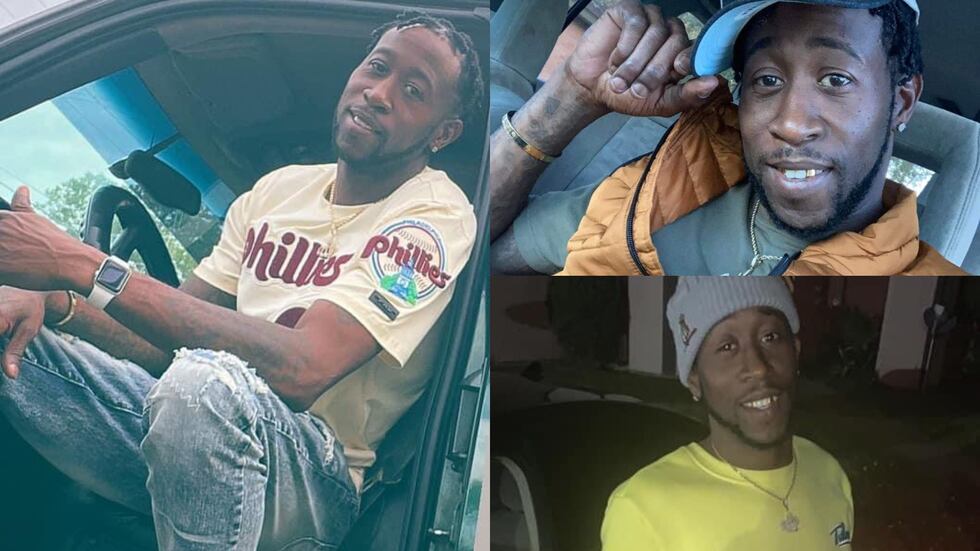 Over the last week, friends and family of Howard's have taken to social media demanding answers from police about what happened on Jan. 8. Loved ones of the 36-year-old father gathered Monday to hold a balloon release in his memory.
"Corri was a great guy. Corri was an entrepreneur," said Howard's older brother Darius Murrah. "Everyone knew Corri as the tattoo man. He touched a lot of souls just with his intimate sessions doing tattoos with people."
Howard had been released from prison a year earlier but loved ones say he was making an effort to change his life.
"I have watched Corri grow into the father I know he wanted to be," said his friend Ashley Watson during the balloon release. "I watched him change as a man."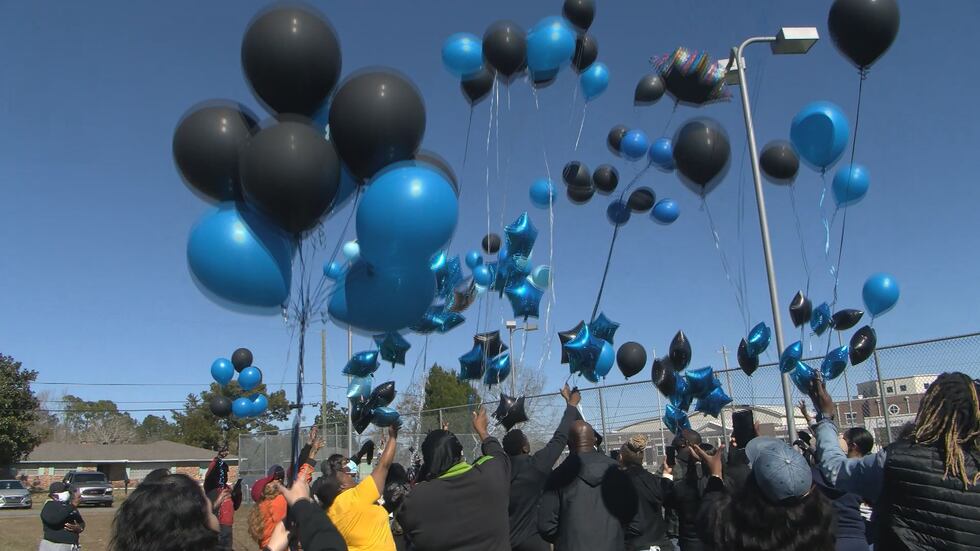 Grief-stricken, the family is still left with a lot of questions.
"Just why? Why and what happened?" questioned Murrah.
"What happened to Corri after the initial chase by the Moss Point Police Department?" asked Tiffany McGary-Cyprian, the mother of Howard's fiance. "I feel like they neglected him as a citizen. You ran off in a swamp and you're not going to try to find him? (If) you chase someone in a dangerous area, you should have some type of press release, some type of search party when y'all didn't find him. There's no record, no nothing."
McGary-Cyprian said she called the police department after a photo of Howard's car was posted on social media, but police denied there had been a traffic stop.
"We want to know what happened when he ran and they went behind him," she said. "(Moss Point police) were the last ones to see him alive."
Jackson County NAACP President Curley Clark said the story told by police does not match up with what his own investigator has found.
"We've received information from our team on the ground that the death wasn't accidental, and we're waiting now to get the official coroner's report to substantiate that," said Clark.
Howard's body was sent to the State Crime Lab and an autopsy was performed on Tuesday morning. The results of that autopsy haven't been made available yet.
The family said they plan to have a second independent autopsy.
"We will hold Moss Point police accountable to give answers for their actions," McGary-Cyprian said.
Howard's sister said her brother was one of five children and had a condition that caused him to have seizures without the proper medication.
"He was loved by many and the thing that happened to him, it's tragic. It's sad and I'm lost," said Howard's brother Darius Murrah.
Because of the police's involvement in the incident, the Mississippi Bureau of Investigation is leading the investigation into Howard's death.
Copyright 2022 WLOX. All rights reserved.