4th M-Bar suspect turns himself in to Hinds County sheriff deputies
Updated: May. 7, 2021 at 1:56 PM CDT
HINDS CO., Miss. (WLBT) - Hinds County sheriff deputies have arrested a fourth suspect wanted for the deadly shooting inside M-Bar in March.
Robert Caston, 22, turned himself in to deputies Thursday.
Deputies say Catson is charged with murder in the death of 30-year-old Christopher Moncure.
In addition, deputies arrested two other men for murder in connection to the shooting.
Deputies arrested Johnnie Donaldson, 24, and Frederius Walsh, 21, who are charged with murder. With the help of U.S. Marshals, Donaldson was arrested on May 5 and Walsh on May 6.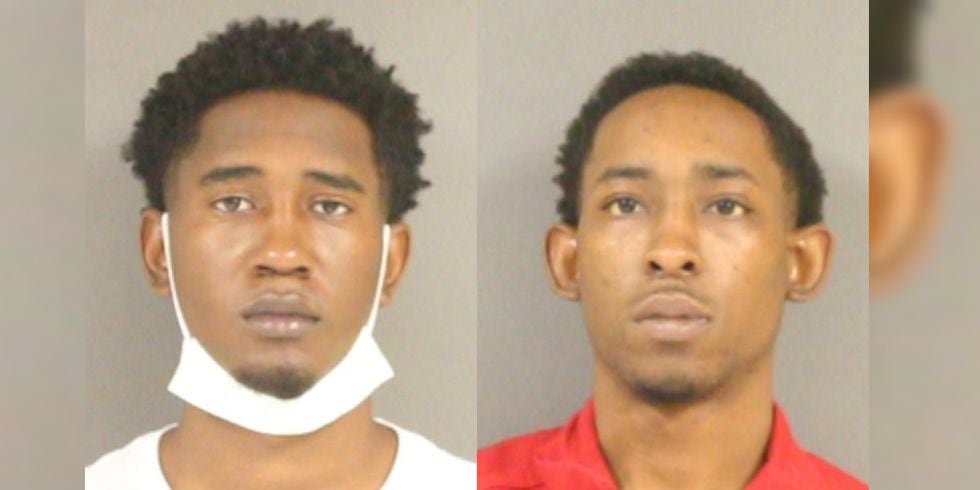 Moncure was shot and killed in the overnight hours of March 21 in the parking lot of M-Bar in Northeast Jackson.
Deputies say a shootout took place in the parking lot.
Deputies believe Moncure was an innocent bystander in the incident.
Deantay Duffie, 26, is already charged with murdering Moncure. Duffie was arrested last month.
Days after the shooting, HCSO released surveillance footage of eight "persons of interest" they believed were connected to the shootout.
Copyright 2021 WLBT. All rights reserved.