Gulfport Police Chief fed up with gun violence, calls for an end to criminal subculture
"It's a tragic incident where an 18-year-old and 19-year-old lost their lives for no reason and I'm tired of it," said Gulfport Police Chief.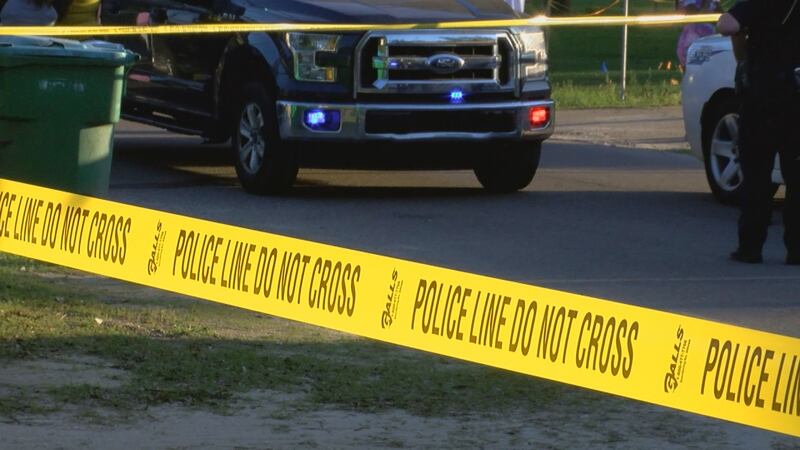 Updated: Apr. 24, 2021 at 5:48 PM CDT
GULFPORT, Miss. (WLOX) - Four days after a pair of young men were gunned down in the streets of Gulfport the search continues for those responsible for the double homicide.
As the investigation continues, Gulfport Police Chief Chris Ryle spoke with WLOX and made a plea for more residents to step up and stop the violence.
"It's a tragic incident where an 18-year-old and 19-year-old lost their lives for no reason and I'm tired of it," said Ryle.
Crime scenes like the one Ryle's officers worked this week have become too common and Ryle believes it's predictable who will be involved in violent crimes.
"All you have to do is go on social media look and you can see these young men flashing guns, flashing money and drugs," said Ryle. "They're looking up to this culture that thinks this is good and it's not, it's cost too many young men their lives over the last several years in the city of Gulfport."
A large crowd gathered on Thursday to pay tribute to one of the victims, 18-year-old Teraye Preston. His brother Brent Jones said he knows there's a problem with gun violence and he's willing to do his part to make a difference in stopping it.
"There is a better way, we've got to start sticking together and put the violence down," Jones said. "It's time for a change."
While police play a role in keeping the streets safe, Ryle said the biggest difference in preventing crime starts at home with parents.
"If they would take a more active role in their children's lives and monitor what they're doing, seeing what they're doing and address these issues we wouldn't be doing this again," said Ryle.
Gulfport Police are actively looking for tips to solve the double homicide and Ryle asked residents to also step up and play a big role in breaking down the subculture of crime.
"If you see something say something. If you see kids with guns call us," said Ryle. "But also let their parents know if you know their parents or let somebody know that these kids are going around with guns and if we can save just one life that's a success."
Anyone with information about this crime is asked to contact Gulfport Police at 228-868-5959. Anonymous tips can also be made to Mississippi Coast Crime Stoppers or by calling 877-787-5898.
Copyright 2021 WLOX. All rights reserved.