Hyde-Smith: Mississippians don't vote on Sundays because that's the Sabbath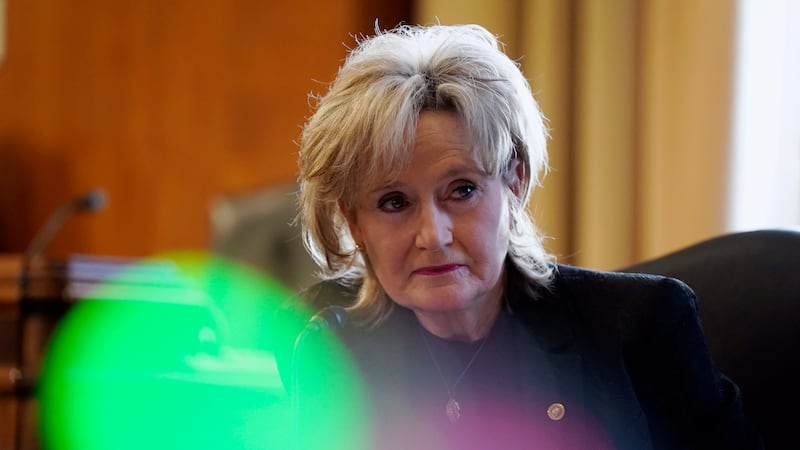 Updated: Mar. 24, 2021 at 3:55 PM CDT
JACKSON, Miss. (WLBT) - A Mississippi senator trended online Wednesday after defending a bill which would have prevented the citizens of Georgia from early in-person voting on Sundays.
It took place during a hearing on campaign finance, voting rights and ethics; a hearing in which Sen. Cindy Hyde-Smith (R, Miss.) attended.
During the hearing, Senate Majority Leader Chuck Schumer accused the Republicans of disenfranchising voters, highlighting what he called "the most reprehensible of all" in which Georgia Republicans attempted to curb early voting on Sundays.
According to AJC, lawmakers in Georgia have since backed off, replacing this measure with another which would reduce ballot drop boxes but increase weekend voting hours.
Schumer also remarked that it is on Sundays that African-American churches in the Peach State participate in what they call "Souls to the Polls."
"What an astonishing coincidence," Schumer said. "[..] I'd like one of the Republican members on this committee to give a plain sense justification for that restriction."
Later in the hearing, Hyde-Smith attempted to answer his question, saying that Georgia is a Southern state just like Mississippi.
"I cannot speak for Georgia, but I can speak for Mississippi on why we would never do that on a Sunday or hold an election on a Sunday," she said before holding up a dollar bill.
She read the back of the bill which states "In God We Trust" and then said that etched in stone in the U.S. Senate Chamber is also the phrase "In God We Trust."
"In God's word, in Exodus 20:18, it says, 'Remember the Sabbath and keep it holy.' So that is my response to Senator Schumer."
Hyde-Smith, along with the words "Sabbath" and "Exodus," would soon trend on Twitter after Hyde-Smith's remarks, with some pointing out that the verse the senator was actually referring to was Exodus 20:8.
Some also remarked that the Jewish Sabbath is observed on Saturdays.
Copyright 2021 WLBT. All rights reserved.