Jan. ends with 13 homicides, city expected to address crime Tues.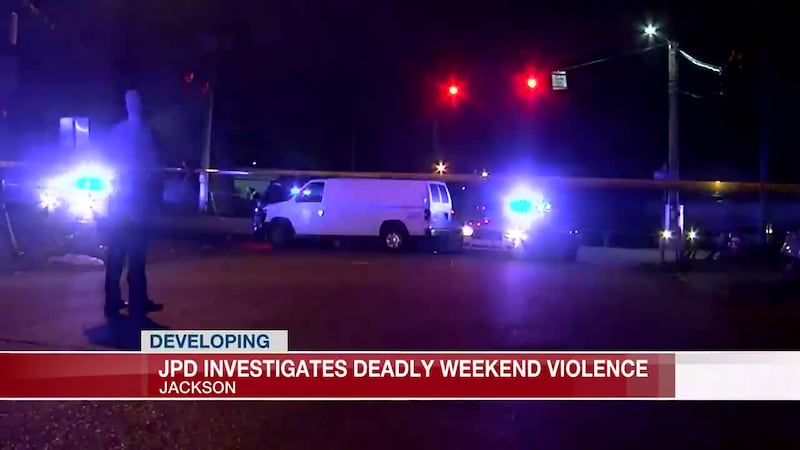 Updated: Feb. 1, 2021 at 12:55 PM CST
JACKSON, Miss. (WLBT) - Jackson city leaders are addressing crime at Tuesday's council meeting after a record-high 128 deaths in 2020, plus 13 new homicides in January.
Two teenagers are among those killed in the latest investigation the final weekend in January.
A third teenager injured in the incident is recovering Monday, detectives say.
Detectives are still looking for the person responsible.
Jackson police say 14-year-old Marlin Thompson and 18-year-old Carlos Stewart were killed Saturday while sitting in a reportedly stolen car on West Street and Mitchell Avenue.
Jackson City Councilman Kenneth Stokes says he's willing to explore all options to fighting crime.
"These citizens deserve to be safe in this Capital city," Councilman Kenneth Stokes said. "It's not fun [these funerals]. These parents calling crying. I hear them. I ran into the killing on West Street. People are scared."
Jackson Police Chief James Davis did not show up to the last special meeting called by city council members.
No word on whether he will show up to Tuesday's meeting.
See the complete list of homicides in Jackson, per precinct in WLBT's online crime tracker.
Copyright 2021 WLBT. All rights reserved.