Ban on protesting around abortion clinic lifted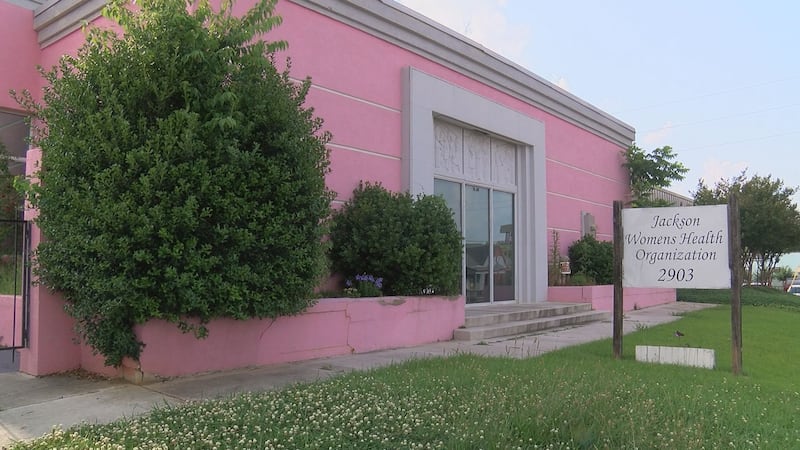 Updated: Nov. 17, 2020 at 3:25 PM CST
JACKSON, Miss. (WLBT) - Limits on protesting around Jackson's only abortion clinic have been lifted, according to court documents.
On November 16, the city of Jackson filed a motion to dismiss a suit brought against it by Philip Benham, saying the case is moot.
"Defendants move this court for dismissal with prejudice on the basis of mootness in light of changed circumstances, specifically the repeal of Sections 86-401 through 86-409 of the Jackson code of ordinances," according to a motion filed by City Attorney Tim Howard.
The ordinances prohibited certain activities near health care facilities, and created buffer zone around health care facilities, in which protests were prohibited.
The Jackson City Council passed the rules in response to complaints about anti-abortion protestors at the Jackson Women's Health Organization, located at 2903 N. State St.
The ordinances banned individuals who at or near health facilities from approaching within eight feet of any person without consent, for the purpose of engaging in various forms of speech such as counseling, education, or distributing leaflets.
Rules also banned people from congregating or demonstrating within 15 feet of health clinic entrances, and banned any amplified sound. Violations of the ordinance could have resulted in fines of up to $1,000 and 90 days in jail, according to a Mississippi Justice Institute (MJI) news release.
Philip Benham, a Concord, N.C., resident, filed suit in federal district court last year. The pro-life activist said the rules violated his First Amendment rights and due process clause rights. He had ofted used a loudspeaker in his protest efforts, according to court records.
A separate suit was filed by the justice institute, on behalf of the Sidewalk Advocates for Life - Jackson, in the state court system.
MJI officials were pleased with the city's decision to repeal its ordinances. "This is a major vicotry for free speech for Jackson and the state of Mississippi," said Aaron Rice, director of the justice institute.
"The city of Jackson has rescinded an ordinance that should have never been the law to begin with, and at least for now, things are set right," said Andy Taggart, a founding member of Taggart, Rimes and Graham law firm, who was working as pro bono co-counsel on the case.
While Howard said the city council repealed the ordinances, it was not clear at what council meeting a repeal was taken up.
On November 16, the same day the motion to dismiss was filed, the council held a special meeting, where it discussed legal matters. It was not known if the ordinances were discussed at that meeting.
The repeal took effect November 16, according to court documents.
A copy of the motion also was delivered to Nathan Kellum, with the Center for Religious Expression.
Copyright 2020 WLBT. All rights reserved.