UPS bringing $60 million in investments to Madison County and the state
New car package center to be located off of Highland Colony Parkway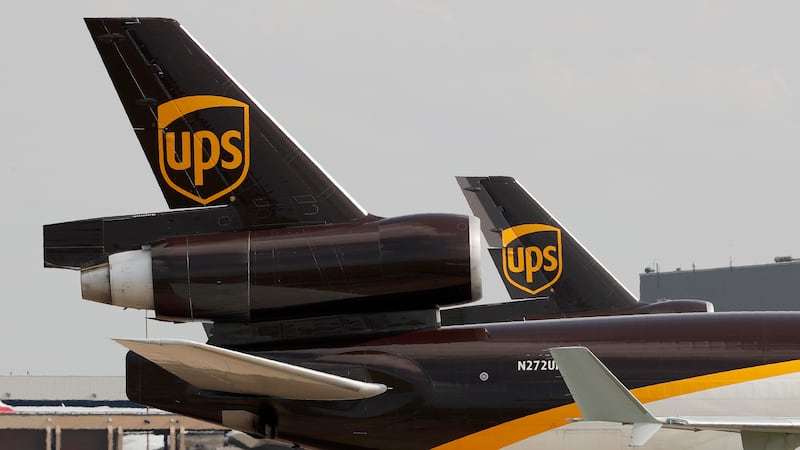 Updated: Oct. 19, 2020 at 10:05 AM CDT
RIDGELAND, Miss. (WLBT) - The world's largest package delivery service is making a major investment in the city of Ridgeland and the state.
United Parcel Service is planning to invest $60 million across the state, including a large chunk of it on a new "package car center" in Ridgeland, according to minutes provided by the Mississippi Business Finance Corporation (MBFC).
The package car center will be located on 200 W. Marketridge Drive in Ridgeland, right off of Highland Colony Parkway.
A spokeswoman with UPS confirmed that the company had purchased property along the parkway, but would not provide details of plans.
According to the bond fact sheet included in the MBFC minutes, the center will "accommodate 108 package delivery cars."
Of the $60 million, almost $1.1 million would go toward the purchase of land, $14.3 million would go toward building the new center, and $44.6 million would go toward equipment investments at other locations in the state.
Combined, the investments are expected to create some 233 new jobs, according to MBFC's May minutes.
MBFC is a state agency that provides economic incentives for certain new development. Among incentives, the bank provides sales and use tax exemptions. Use taxes are placed on all equipment purchased out of state and brought into Mississippi for use.
UPS went to MBFC in hopes of obtaining sales and use tax incentives as it makes some $60 million in investments in the state. The agency's board approved a resolution allowing for incentives at its May meeting.
According to a copy of a resolution passed at that meeting, the bank will issue $60 million in bonds for UPS to use for economic development projects in the state. UPS will be responsible for repaying those bonds.
The bonds serve as a way for MBFC to track a corporation's expenditures, data which is then used to determine how much in sales and use tax exemptions a company is eligible to receive.
The total amount of exemptions for UPS was not immediately known and was not clear in the minutes.
UPS has approximately 19 facilities in the state and 2,500 operating facilities across the globe. It employs 2,477 people in Mississippi and 495,000 people globally.
Total payroll for the new jobs will be $11,137,530, bringing total payroll for all UPS jobs in the state to $159.7 million.
Ridgeland Mayor Gene McGee declined to comment.
A copy of the minutes from the MBFC board of director's May meeting is shown below.
Copyright 2020 WLBT. All rights reserved.