Local attorney donates teddy bears to Blair E. Batson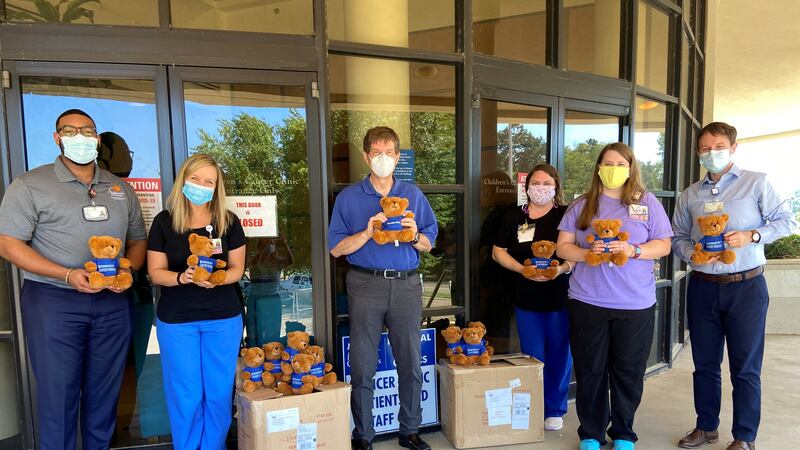 Updated: Sep. 9, 2020 at 1:52 PM CDT
JACKSON, Miss. (WLBT) - Local attorney Richard Schwartz donated teddy bears to the children of Blair E. Batson Children's Hospital in honor of National Teddy Bear Day, which is recognized every year on September 9th.
Schwartz has coined the bears as "Buddy Bears", which he says is intended to comfort the children in difficult circumstances.
While the patients were not able to participate in the drop-off because of the pandemic, Certified Child Life Specialist of the hospital, Tiffany Key, says the children will be so surprised and excited.
"The children used to have access to play areas and community rooms, but since COVID hit, they have been confined to their rooms. I thought it was important that the children have a Buddy Bear with the hope that each child will have something to hold onto and smile at during their stay at the hospital," says Schwartz.
Copyright 2020 WLBT. All rights reserved.