Finishing touches and marine life being added as Mississippi Aquarium prepares to open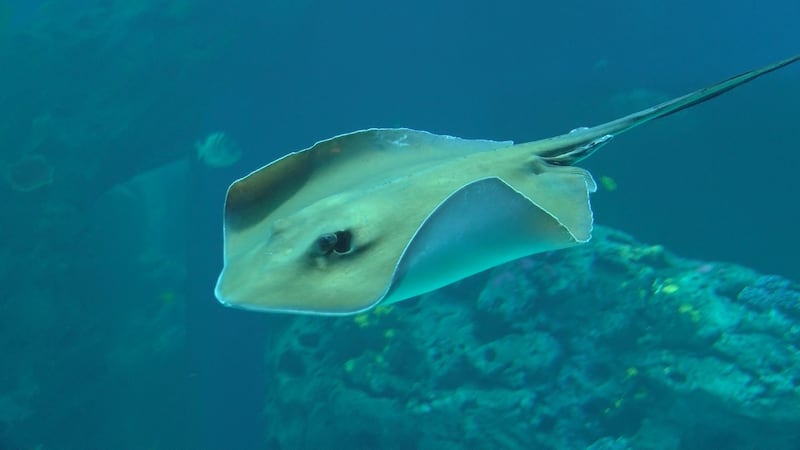 Updated: Aug. 12, 2020 at 9:19 PM CDT
GULFPORT, Miss. (WLOX) - The final countdown is on. Two weeks from this Saturday, the Mississippi Aquarium in Gulfport will open its doors to visitors. Leading up to the much-anticipated opening, the animals are being welcomed into their new habitat.
Following two years of construction costing nearly $100 million, the Mississippi Aquarium is starting to take on a life of its own. Senior Biologist Kasey Throgmorton calls working on the project from the ground up a once-in-a-lifetime experience.
"It has been the most fun process," Throgmorton said. "We're out here for hours on end sweating, we're so tired, eating lunch on the go, but it's all worth it. We're seeing these guys come in, meet and explore their new habitat, and to watch them grow and learn along the way is really fun."
Throgmorton helps to safely deliver all varieties of marine life from grouper to stingrays into the one million gallons of salt and freshwater tanks. A crane is used to lower the bigger fish in, and from big to small, a detailed process is followed with the variety of animals in the aquarium continuing to grow.
"Recently we've added monos, cotton wick grunts, yellow tangs, some butterflies, some angels, all kinds of reef fishes and we've also added 10,000 pilchards to our swirl exhibit," Throgmorton said.
You can already see several hundred fish from the aquarium's largest viewing area, but with opening day just over two weeks away, a lot more marine life still has to be brought in.
"We still have quite a few animals to move on sight. We still have all of our birds to move in. The dolphins will be arriving along with the otters, gators and crocs. Then we want to make sure our buildings are safe for guests and they're safe for us and the animals, other than that we're ready to roll," Throgmorton said.
Approaching opening day on Aug. 29, the aquarium employs 30 staff members to take care of the animals and another 60 people will be working in guest relations.
There are still jobs to be filled, you can find more information on those opportunities on the Mississippi Aquarium's website.
Copyright 2020 WLOX. All rights reserved.