Cruisin' the Coast moving forward during pandemic with strict guidelines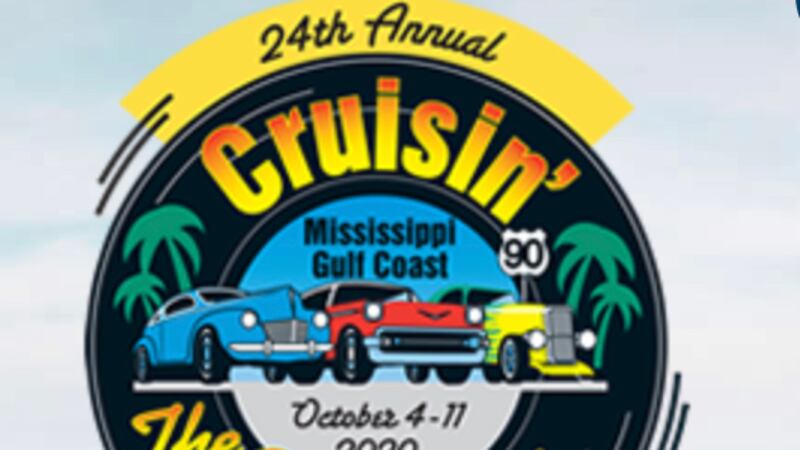 Updated: Aug. 11, 2020 at 5:01 PM CDT
BILOXI, Miss. (WLOX) - The pandemic has cast a cloud of uncertainty over this year's Cruisin' the Coast, scheduled for Oct. 4 -11.
With thousands of people coming in from around the country and many large gatherings planned, special precautions are in the works.
2020 marks the 24th anniversary of what is called the World's Largest Block Party. Right now, organizers said the event is good to go. That could change if COVID-19 numbers are at dangerous levels.
Cruisin' the Coast has grown in terms of participants over the years. Thousands of cars and spectators traveling from city to city, gathering in large groups and making social distancing difficult could be a recipe for disaster in terms of spreading coronavirus.
Online registration, which ends Aug. 15, is already showing a level of concern.
"We're behind about a thousand, We're at about 5,200 that have registered from 39 states and Canada. Considering everything that is going on with people, people waiting to see, I think we're doing well," said organizer Woody Bailey.
Centennial Plaza in Gulfport will continue to serve as cruise central, and registration at Centennial Plaza will be handled differently in an effort to reduce the number of people in one place at one time.
"We're doing it alphabetically. Half the alphabet will come in one Monday, half on Tuesday with on-site registration on Wednesday. That will spread it out a tremendous amount as far as people gathering in one spot. We'll make registration tables larger and we'll have sneeze guards in between," Bailey said.
Things like requiring face masks will be decided by conditions on the ground once we get closer to the event.
Bailey is working with local and state tourism officials and the governor's office on determining if the event will be held and what kind of precautions will be necessary.
Copyright 2020 WLOX. All rights reserved.