Medical marijuana headed to Mississippi ballots in November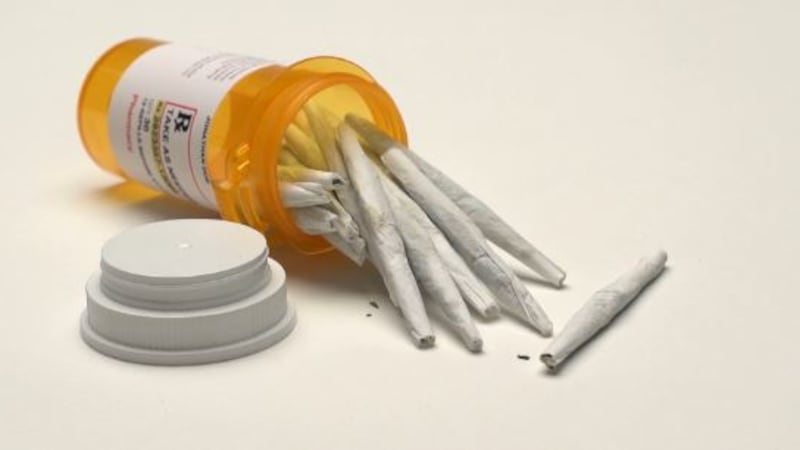 Updated: Jul. 29, 2020 at 6:38 PM CDT
JACKSON COUNTY, Miss. (WLOX) - Among other big decisions coming up in November, medical marijuana will also be on the ballot in Mississippi.
Initiative 65 proposes to amend the Mississippi constitution to allow qualified patients with medical conditions, certified by licensed physicians, to use medical marijuana.
Edward Langton is on the board of directors with the Mississippi State Department of Health. He said this is the wrong approach.
"There's never been medical cola, medical marijuana, medical whatever put in the constitution of the state of Mississippi. Once something is put in the constitution like this it takes away management by our elected officials, and our state laws because it overrides that and would take another initiative to try and correct the ills that this amendment has," Langton said.
"Wealthy millionaires are trying to establish a new industry, a cartel in Mississippi for marijuana. That's basically what it boils down to. When people spend $3 million, you can't say they woke up that morning to be compassionate and provide something medical for people, to make them better."
A yes vote for the initiative would then force the voter to select Initiative 65 or 65A. Of the two options, one lays out more regulations than the other.
All of that aside, Jackson County Sheriff Mike Ezell said it's also a matter of more work for law enforcement.
"The sheriff's office now answers between 26 and 2,800 calls a month. You add marijuana to this mix and, you know the teenagers and young adults, they're gonna get it. It's just like we talked about earlier with the brownies and the gummies and all the things they bring back from Colorado. We've made a number of arrests since I've been in office," Ezell said.
Medical Marijuana 2020 is behind the push for legalization. Officials with the organization said that ignoring the harmful side effects of currently prescribed and legal medications can't continue.
"Without Initiative 65, people are having to use pharmaceutical drugs to treat their pain and their suffering. Are addictive narcotics better? I don't think so. This would be a whole lot better because there's no side effects and there's no addiction," said Medical Marijuana 2020 steering committee member Barbara Allen.
If you are against Initiative 65, and would like more information, you can visit the Stop MS Pot website here or the Mississippi Horizon website here.
If you are for Initiative 65 and would like more, you can visit the Medical Marijuana 2020 site here.
Copyright 2020 WLOX. All rights reserved.