Here's an exclusive look inside the Mississippi Aquarium Research Center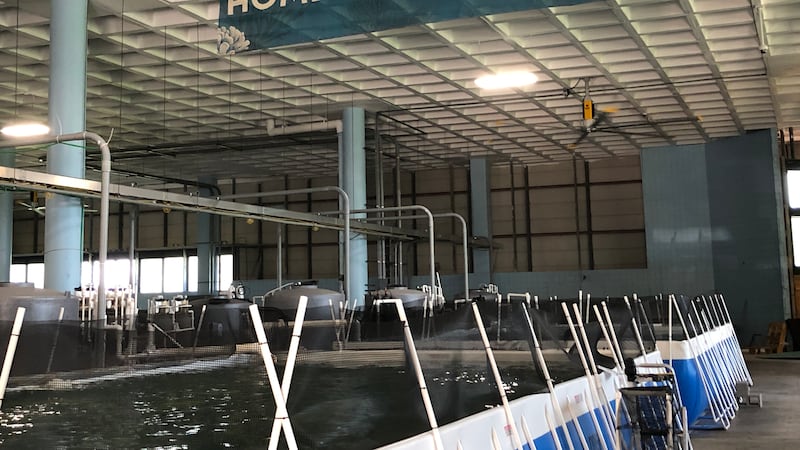 Updated: Jul. 15, 2020 at 4:09 PM CDT
GULFPORT, Miss. (WLOX) - The Mississippi Aquarium was busy collecting and caring for animals, prior to introducing them to their habitats once the aquarium opens.
Ric Urban, who is the Vice President of Animal Care for the Mississippi Aquarium, and his staff are taking care of species like stingrays and other fish, who reside inside a facility where some of the aquarium's star attractions are being kept before the grand opening.
"We lovingly call it the 'ARC.' It's the Aquatic Research Center for the Mississippi Aquarium. This is the home of the animals we're staging for the aquarium as we're waiting to gain control of the habitats," Urban said.
This is the first time a news media outlet has been allowed to get a look inside this high tech center.
The finishing touches are being put on the exhibits and habitats at the $98 million Mississippi Aquarium where visitors will see river otters, American crocodiles, alligators, sharks, dolphins and more.
While the aquarium is a tourist attraction featuring entertainment, the emphasis is on education. The hope is guests will develop an appreciation for the environment when they visit.
"If you're able to tell the story, you can touch the people's hearts. Once you touch their hearts, then they'll care," Urban said.
Once the aquarium opens, the Aquatic Research Center will continue to operate as a facility dedicated to marine science. The animals will be arriving on the coast in different phases, as the aquarium nears completion.
For a long time animal care specialist, Ric Urban, this job is a dream come true.
"Every day, working with the animal keepers and life support staff, is special. I've been doing this for 40 years, and every day is a new day," Urban said.
On Thursday, WLOX will have an exclusive announcement regarding the future of the Mississippi Aquarium.
Copyright 2020 WLOX. All rights reserved.