Mississippi mayor criticized for comments following death of George Floyd
Updated: May. 27, 2020 at 4:58 PM CDT
PETAL, Miss. (WDAM) - A Mississippi mayor is facing criticism for comments he made on social media following the death of George Floyd in Minneapolis, Minn.
A video of Floyd, a black man, yelling "I can't breathe" repeatedly while a white Minneapolis police officer pinned him down with a knee on Floyd's neck circulated online Tuesday, prompting outrage, protests and an investigation by the FBI.
Floyd died Monday night.
In the video, Floyd appears to lose consciousness prior to an ambulance arriving. The officer in the video kept his knee on Floyd's neck for minutes after he stopped moving.
Minneapolis Mayor Jacob Frey said four officers who responded to the incident have been fired and called for the arresting officer to be criminally charged.
Petal Mayor Hal Marx tweeted his support for police officers Tuesday night, saying "Why in the world would anyone choose to become a #PoliceOfficer in our society today? #backtheblue #ThinBlueLine."

Many Twitter users began to criticize Marx for his comment in the wake of Floyd's death.
One person responded, "Would be nice to get a few in there that understand reasonable force, when it's needed, and don't give the rest of them a bad reputation."
Marx responded to the tweet, saying he did not see anything unreasonable regarding the video of the Minneapolis arrest.
Marx went on to say that we do not know the full story of what happened before the video started.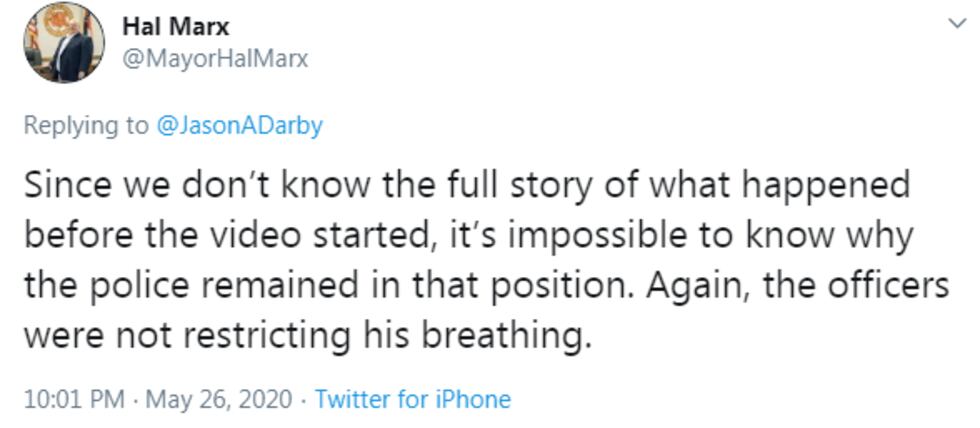 Marx backed his comments regarding the video on Facebook, posting "If you can talk you can breathe. Think about that before rushing to judgement."
Several viewers have reached out to WDAM expressing outrage at the posts from Marx, with others showing their displeasure on social media.
Petal High School graduate and professional baseball player Anthony Alford responded to Marx's comments with the following post: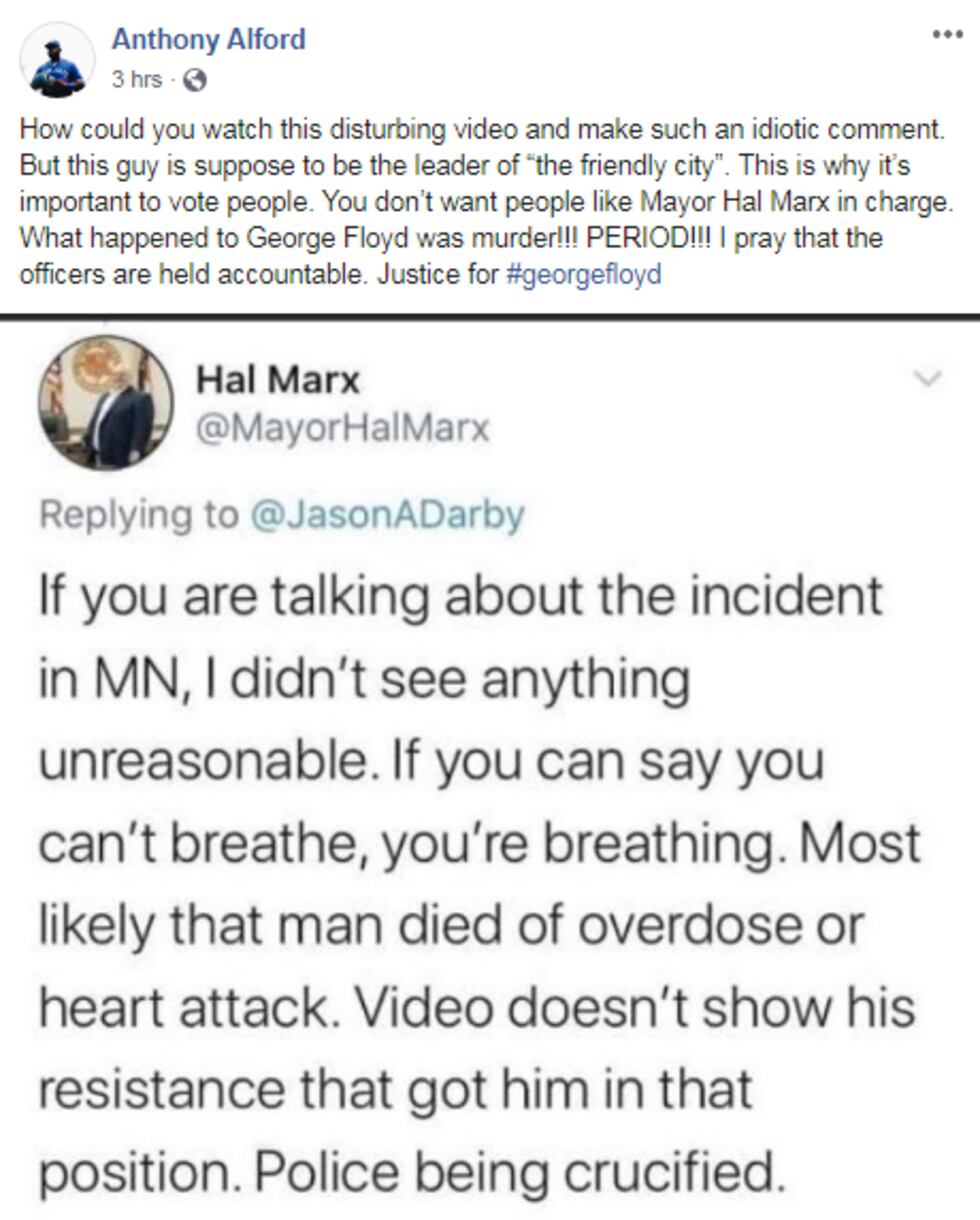 Indianapolis Colts offensive lineman Javon Patterson, another Petal High School graduate, also weighed in on the posts.
WDAM reached out to Marx, who said he stands by his statement and that he doesn't believe his comments were racial. He said he believes we should wait before rushing to judgement on the video.
Marx posted a Facebook comment Wednesday addressing the criticism he has received, saying he has people "wishing for my death."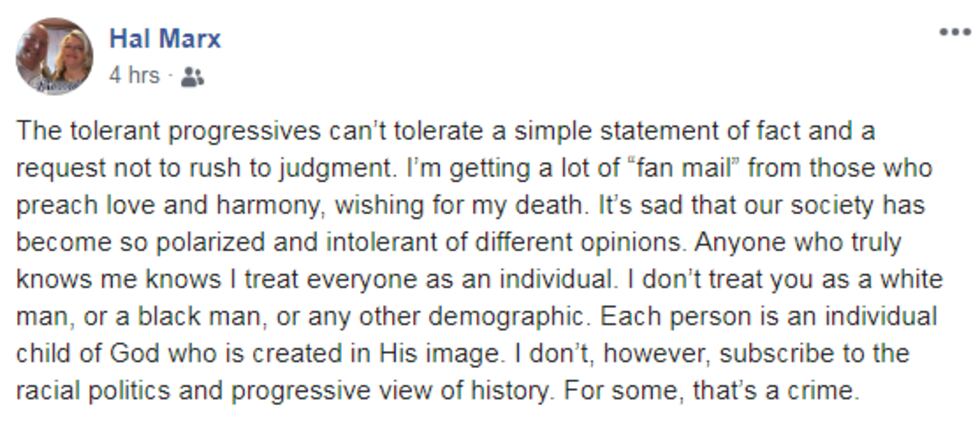 Petal aldermen addressed the statements Wednesday night in a Facebook post on the city's official page, saying the comments are not representative of the city and are Marx's personal comments.
Copyright 2020 WDAM. All rights reserved.