Miss. Justice Institute sues Jackson mayor over suspension of open carry law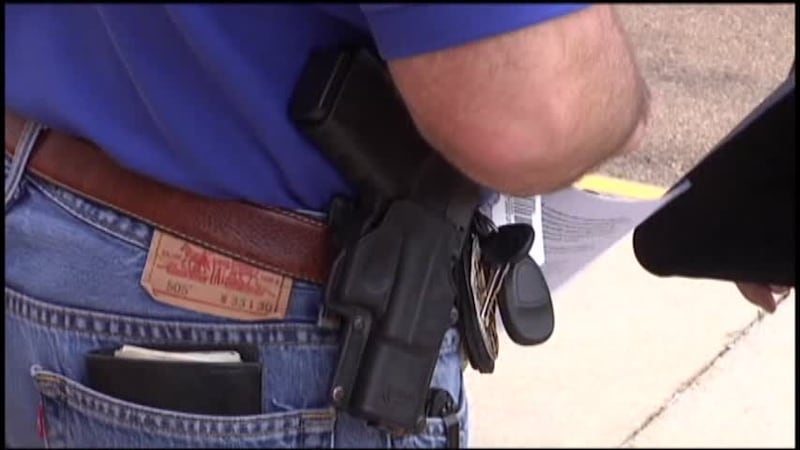 Updated: Apr. 28, 2020 at 10:40 AM CDT
JACKSON, Miss. (WLBT) - Mississippi Justice Institute filed a lawsuit against mayor of Jackson over the suspension of open carry law.
Jackson Mayor Chokwe Antar Lumumba issued an executive order this weekend that suspends the open carry law in the city during the COVID-19 pandemic.
He said that the state statute, Mississippi Code 45-17-7, grants him the right to issue such order.
"The City of Jackson faces a significant challenge with illegal guns," Lumumba said. "Prior to the open carry law, when Jackson police officers saw a gun in plain view, it gave them probable cause to seize the weapon and determine if it was an illegal weapon or not. The open carry law not only provides protection to individuals who armed with illegal weapons, it creates an atmosphere of fear and intimidation in the community."
Mississippi Justice Institute argues this action is unconstitutional. Their lawsuit was filed on behalf of State Rep. Dana Criswell.
"The U.S. Constitution and the Mississippi Constitution protect the right to openly carry firearms in public for self-defense, as do Mississippi statutes. A mayor does not have the authority to override these constitutional rights, even during a state of emergency," a statement from the group reads.
MJI Director Aaron Rice said that while the crime in Jackson saddens them, the crimes have nothing to do with the public health crisis or the right to open carry a firearm in public for self-defense.
"Mississippians should know that when the government tries to take away your constitutional rights, MJI will always be in your corner to help you fight back," Rice said.
You can read the full copy of the lawsuit below:
Copyright 2020 WLBT. All rights reserved.