Jackson's mayor gives more insight into the Siemens settlement and what it means for the city
Chokwe Antar Lumumba sheds light on the settlement in Exclusive One On One interview
Published: Feb. 27, 2020 at 10:55 PM CST
JACKSON, Miss. (WLBT) - Jackson Mayor Chokwe Antar Lumumba had strong words for sub-contractors involved with Siemens, the company hired to install water meters and a new water billing system for the city.
Now that an almost 90 million dollar settlement has been reached, in our Exclusive One On One, the Mayor gives more insight on the lawsuit against Siemens and why it took months and not years to reach that settlement.
Mayor Chokwe Antar Lumumba says the settlement agreement that repays the city for water meters and a billing system that did not work is a win for citizens as well as the city. He says there have been questions about why the city put pressure on subcontractors, that are minority owned businesses. He says those subcontractors were responsible for at least 60 percent of the work.
"Trying to make citizens whole, when you're attempting to correct something that has been a long standing wrong in our community you need to be able to incorporate everyone who played a role in that work", Mayor Lumumba said.
The mayor says the legal process was used to make sure the citizens of Jackson would have a vital role in the case had it gone to court.
Mayor Lumumba said, "if we were just to sue Siemens then its a city versus an international corporation and it likely being tried in a federal courthouse. Our decision to incorporate the subcontractors not only for the role that they played in the case but additionally based on the fact that they are local businesses enables us or enabled us to choose the venue in Jackson. That enabled us to use a Jackson courtroom, it enabled us that if it had gone to trial, that the jury would have been people from this community."
The Mayor emphasizes the settlement is a clear victory and he believes citizens recognize that.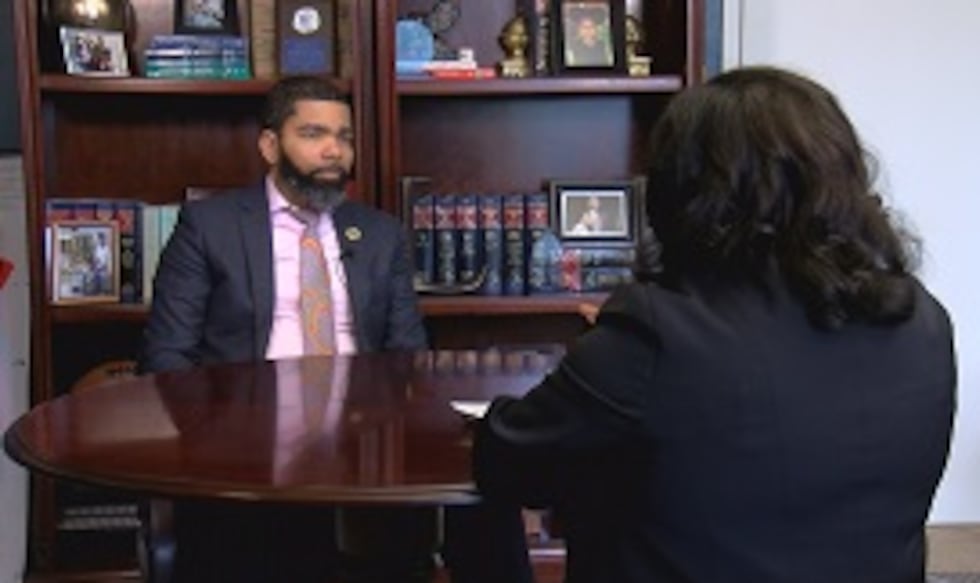 "When you have a settlement that is unanimously supported in executive session, but then you have the spin cycle that takes place where people are talking about you know, all of the problems with the settlement, then ultimately what you learn is that people are protecting their friends. And the real question for the citizens of Jackson is why are your friends not our friends? Why are your friends individuals who have taken advantage of this city", Mayor Lumumba said.
Mayor Lumumba says people want government that works for them, not bickering and fighting. He is hopeful community meetings planned throughout the city will answer questions and provide feedback on how citizens want to see the settlement money used.
Mayor Lumumba says he is limited on what he can release about the settlement agreement. He did tell us work continues to reach an agreement with the subcontractors.
Copyright 2020 WLBT. All rights reserved.