Shaggy's donates $5K to help feed hungry children
Updated: Dec. 23, 2019 at 5:18 PM CST
JACKSON, Miss. (WLBT) - A local restaurant is working to keep hungry children fed during the holidays.
Shaggy's at the Reservoir donated $5,000 to the non-profit group God's Haven on Monday morning.
God's Haven travels around the Jackson metro area giving food to those in need.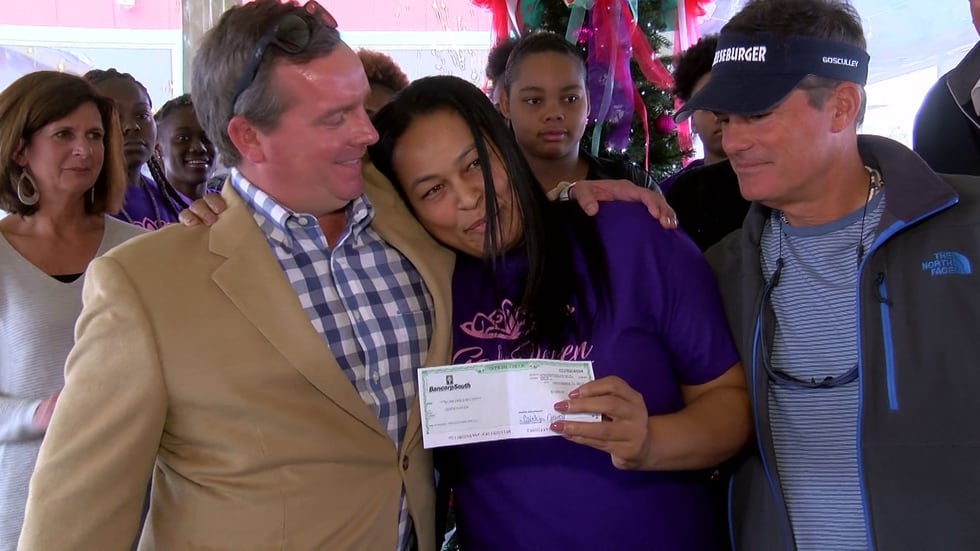 Food insecurity is a major problem in Mississippi, with 1 in 4 children struggling with hunger.
Members of God's Haven say they don't think people understand how many are in need in the area.
"I mean you just have to be in that environment to experience it for yourself to actually know," Executive Director Bridgett Macklin said. 'To see those children come up to get a sack lunch, but just to get an opportunity to pray with the families, you know, and allow them to know that this too shall pass."
God's Haven has been feeding families in the metro area for the past eight years.
Copyright 2019 WLBT. All rights reserved.