Soul Bowl focus for JSU is on Alcorn's Felix Harper
"Big Brave" weapon under center can extend the field with his arms & legs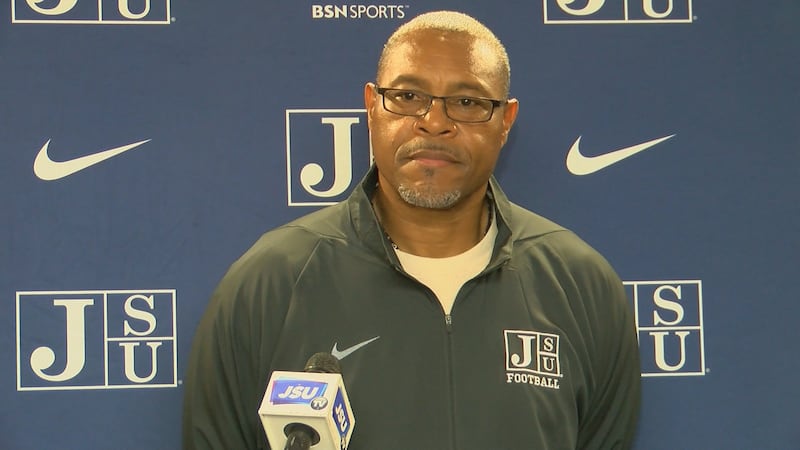 Published: Nov. 19, 2019 at 4:06 PM CST
JACKSON, Miss. (WLBT) - Jackson State is coming off a loss to Southern where a detrimental second half had the Jaguars score 23 points against the Tigers.
This week JSU plays in the Soul Bowl against their arch rival, Alcorn.
The Braves have already won the east SWAC division title.
Coach Hendrick says the main Brave they have to defend well against is Alcorn QB Felix Harper.
"He's the difference in their team, in my opinion. You know the other guy who played was good, was a dynamic runner, but he couldn't throw like this kid. This kid presents a package. That if you don't contain him, he can get out, run and hurt you. And he can throw the ball. Looks like to me he can make all the throws. So we've got to do a great job of coverage, obviously. But more than coverage, we've got to make sure we get pressure. Cause pressure is the key to getting done what we need to get done," said Hendrick.
JSU looks to avenge last season's loss to the Brave, Aagame where we saw the Alcorn's offense score 21 points against the Tigers in the second half.
Jackson State plays the Braves at Veterans Memorial Stadium at 2 p.m. on Saturday.
Copyright 2019 WLBT. All rights reserved.