Woodard II's career day vaults men's hoops past New Orleans, 82-59
21 points marked the first 20-plus-point performance of his career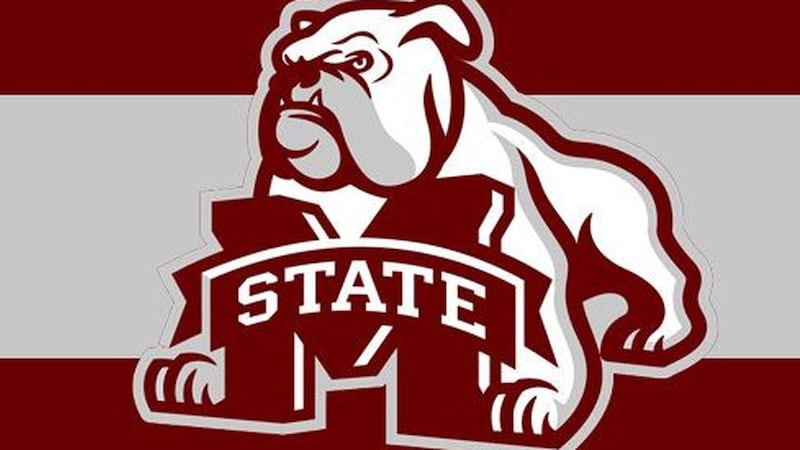 Published: Nov. 17, 2019 at 7:52 PM CST
STARKVILLE, Miss. (WLBT) - Robert Woodard II exploded for a career-high 21 points and a career-best 16 rebounds to coral his first career double-double and lift Mississippi State to a 82-59 victory over New Orleans on Sunday at Humphrey Coliseum.
Woodard II filled the box score with four assists coupled with a career-high-tying three steals and two blocks. The sophomore's 21 points marked the first 20-plus-point performance of his career.
Coach Ben Howland says the Woodard II has only "scratched the surface."
"This is just the beginning for him [Woodard II]. He is going to have a lot of big nights in his career as a Bulldog. This is just scratching the surface. I think it is great for him. His confidence has to be swelling right now. It is all about how hard he works. He has paid the price to be this good. He worked so hard in the spring, the summer, and this fall. He has a tremendous work ethic. I couldn't be happier for a guy," said Howland.
Mississippi State (4-0) extended its SEC-leading non-conference home winning streak to 26 games which dates back to 2016-17. Mississippi State has won 32 of 33 games when holding the opposition to 60 points or less under Coach Howland which includes a 19-game streak over the last four-plus seasons.
The Bulldogs have had their last three opponents to under 60 points for the second time in the Howland era. The previous three-game run came from Nov. 26 to Dec. 3, 2017 versus Jacksonville State (59-56), North Dakota State (83-59) and Dayton (61-59).
Reggie Perry, D.J. Stewart Jr. and Iverson Molinar joined Woodard II in double figures. Mississippi State has pieced together back-to-back games with four players with 10-plus points.
Perry amassed 14 points to reach double figures for the fourth consecutive game and was 6-of-9 from the floor. He also grabbed nine rebounds and dished out four assists. Stewart Jr. worked his way to 13 points off the bench, while Molinar contributed 10 points.
Tyson Carter and KeyShawn Feazell turned in nine points apiece. Carter handed out five assists and recorded one steal whereas Feazell grabbed six rebounds over his 15 minutes of court time.
Abdul Ado, Prince Oduro and Quinten Post rounded out the scoring for the Bulldogs. Oduro chipped in a season's best three points and four rebounds, while Post picked up his first basket in the Maroon and White.
For the contest, MSU hit 31-of-61 shots from the field (50.8 percent), 5-of-20 shots from 3-point range (25.0 percent) and 15-of-24 shots from the foul line (62.5 percent) en route to its highest scoring output of the season. The Bulldogs have connected at over a 50 percent clip in three of their first four games.
MSU grabbed a season-high 45 rebounds in the contest compared to 27 for New Orleans. The Bulldogs had 20 assists and 14 turnovers, while the Privateers (1-3) had 10 assists and 12 turnovers.
New Orleans shot 22-of-58 overall (37.9 percent), 2-of-11 on three-pointers (18.2 percent) and 13-of-15 at the charity stripe (86.7 percent). The Privateers received 14 points each courtesy of Troy Green and Bryson Robinson.
"We did a great job on the glass, outboarding them by 18 rebounds. Robert Woodard [II] was absolutely incredible today on the glass with 16 boards. I think his whole line was good. If you look at our offensive rebounding, Reggie [Perry] had four and Robert had six. I thought KeyShawn [Feazell] did a good job in his minutes, and Prince [Oduro] got three offensive rebounds. We are coming after it every time the shot goes up," said Howland.
Mississippi State hits the road for the first time in 2019-20 and travels to the Myrtle Beach Invitational for a trio of games. The Bulldogs face Tulane on Thursday followed by either Villanova or Middle Tennessee on Friday. Thursday's tip time is slated for 1 p.m. CT. The game will be televised by ESPNU.
Copyright 2019 WLBT. All rights reserved.