Nature photographer helping to protect Pascagoula River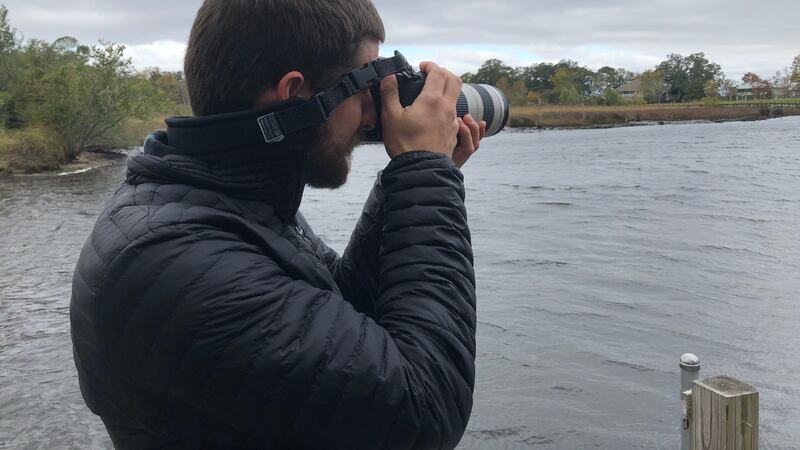 Updated: Nov. 15, 2019 at 1:55 PM CST
MOSS POINT, Miss. (WLOX) - The Pascagoula River is one of the last wild rivers in America. The watershed around the river is such a big part of life and environment in southeast Mississippi.
Photographer David Jackson is involved in a special project with the Pascagoula River Audubon Center in Moss Point. He is working with Moss Point's Pascagoula River Audubon Center to document the importance of protecting the river.
Jackson grew up in Hattiesburg and earned a degree in photojournalism from the University of Southern Mississippi. Armed with a camera, David is capturing images of the Pascagoula River and its tributaries. The river is one of the countries most unique environmental wonders.
"It is one of the last wild rivers in America," said Jackson. "It's the largest unimpeded river in the continental U.S. It also has an incredible amount of protection, brought on by the state and federal agencies since the early 1970s."
Jackson is on a paid leave internship from his employer Patagonia, an international clothing and outdoor gear company. The program requires Jackson to work with an environmental nonprofit and he chose the Audubon Center.
His photographs tell a story about the fragile ecosystem that makes up the Pascagoula River watershed.
"Most of the time when people are out enjoying our rivers, they don't see the underlying things like pollution and agriculture on the water system," explained Jackson. "The idea is to have photos matched with water quality tests that show what is invisible in the water and how it could be impacting things downstream."
David Jackson has traveled around South Mississippi and as far away as Meridian.
On Saturday Nov. 16, Jackson will present an environmental impact photography presentation from 1-3 p.m. at the Pascagoula River Audubon Center in downtown Moss Point. He will show his photographs and talk about his journey.
Despite now being a resident of Reno, Nev., Jackson has spent a lot of time on the water in his home state of Mississippi. He was excited when Patagonia gave him this opportunity.
"Anything I can do to give back to this community, the watershed and Mississippi, I'd like to be part of it," he said.
The Audubon Center will have access to Jackson's photographs for its programs that highlight the natural beauty along the Pascagoula River.
Copyright 2019 WLOX. All rights reserved.