MSU is seen as 3-touchdown underdogs against #4 Bama
Tommy Stevens getting a majority of the reps in practice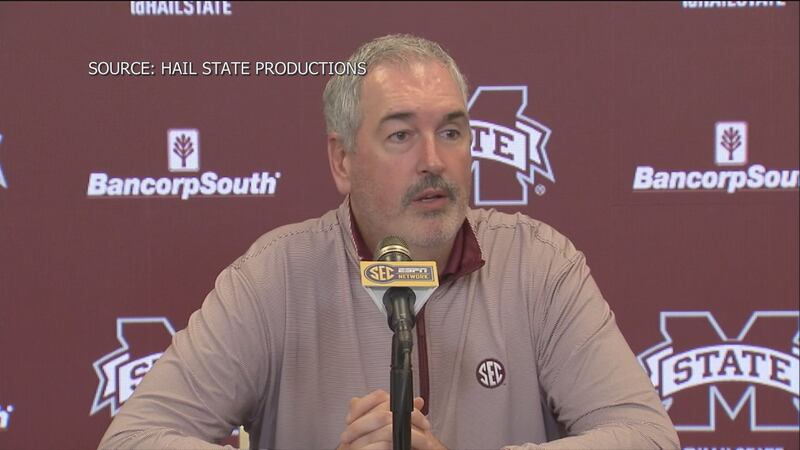 Published: Nov. 12, 2019 at 3:09 PM CST
JACKSON, Miss. (WLBT) - Mississippi State has a top-tier match up on their hands in Starkvegas.
They host #4 Alabama, who is coming off a loss to LSU.
Coach Moorhead says the approach this week is to be the hammer and not the nail. Especially in a game where they're a 3-touchdown under dog.
They plan on being aggressive in their play calling against the Tide.
"In a game where we are a three-touchdown underdog at home to one of the top teams in the conference and the country, I do not think you can go in playing not to lose, you have to go to the game trying to win. Whatever we have to do, by hook or by crook, in all three phases, if it is trick plays, if it is not trick plays, if it is doing what we do normally, but even better. We are not going to go into this game cautious. We are not going to go in nervous. We are not going to go in scared. We are go in to win the game,"said Moorhead.
Mississippi State plays Alabama on Saturday at 11 a.m.
Copyright 2019 WLBT. All rights reserved.