Jackson State in search for 1st home win
Hendrick says they were more physical in OT win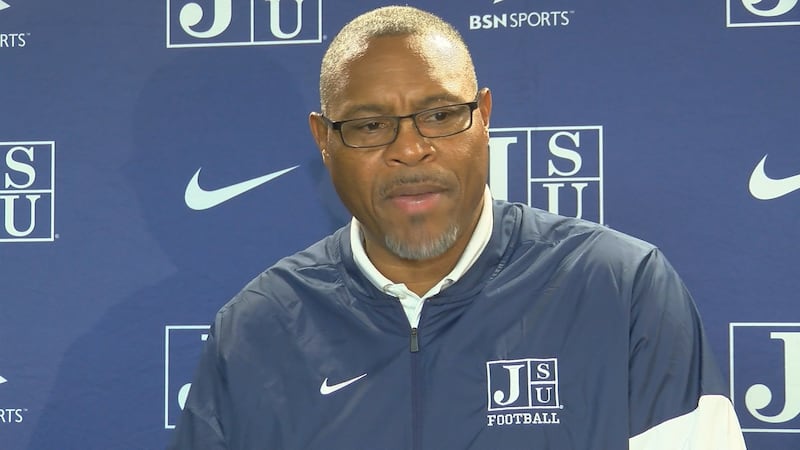 Published: Oct. 28, 2019 at 11:58 PM CDT
JACKSON, Miss. (WLBT) - A blocked field goal in double overtime sealed a win for the Tigers last week.
They went down to Texas and beat the Prairie View A&M Panthers. This week they're back in Jackson and looking for their first home win of the season.
Jackson State plays against Arkansas-Pine Bluff Saturday; a team coach John Hendrick says he was impressed by last season.
"I thought they played better, I thought they played at a higher level. They played more physical. You know they did a better job of moving people. I think they kind of got back into the niche, where they were earlier in the season," said Hendrick.
The Tigers are currently riding off a wave of confidence. They've won two games in a row, and have won both game in overtime.
Coach Hendrick says the offense has been winning in the trenches. And this week they need to simply protect their home.
"You protect your house. When you're in your home and someone comes to your home, you just don't let people come in your home and take what they want. You protect your house. We got to do a great job of protecting ours here, forward. Because we got three home games left," said Hendrick.
Copyright 2019 WLBT. All rights reserved.