Underclassmen, big play and turnovers lacking in State losses
Moorhead was excited with the home crowd but was not thrilled with the missed opportunities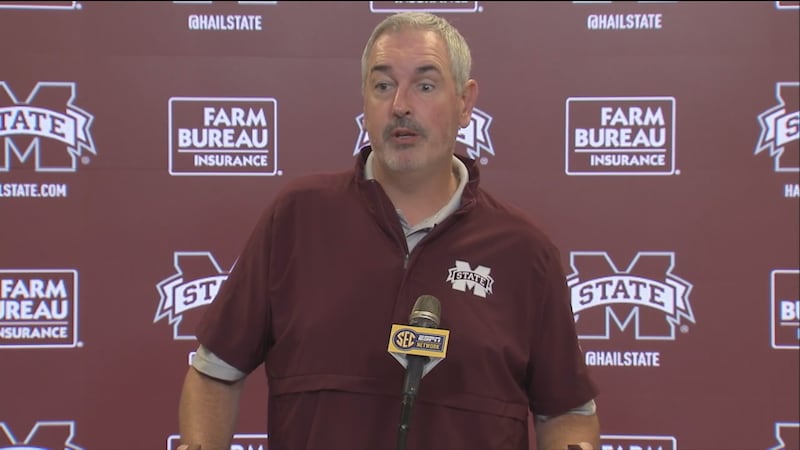 Published: Oct. 21, 2019 at 11:29 PM CDT
JACKSON, Miss. (WLBT) - Mississippi State is coming off a loss to the #2 LSU Fightin' Tigers.
This is the second week in a row where the offense had trouble consistently finding the end zone.
Coach Moorhead was excited with the home crowd, but was not thrilled with the missed opportunities.
He says this year's struggles can be because of the amount of underclassmen playing on the field, and explosive plays from opposing teams.
"When you look at the percentage of guys that we have playing in prominent roles right now who are either true freshmen, red-shirt freshmen or true sophomores, it is a very high percentage. Ultimately, at the end of the day, as coaches, our job is to keep our heads down, keep grinding and keep working every day to get these kids better. Giving up explosive plays got us again. That has been a consistent theme we have talked about. We have done a better job creating turnovers but have not done as good of a job," said Moorhead.
The Bulldogs prepare for a road game this week against Texas A&M.
Copyright 2019 WLBT. All rights reserved.