Jackson State get much-needed OT win in Itta Bena
Hendrick talks on Tigers win over Mississippi Valley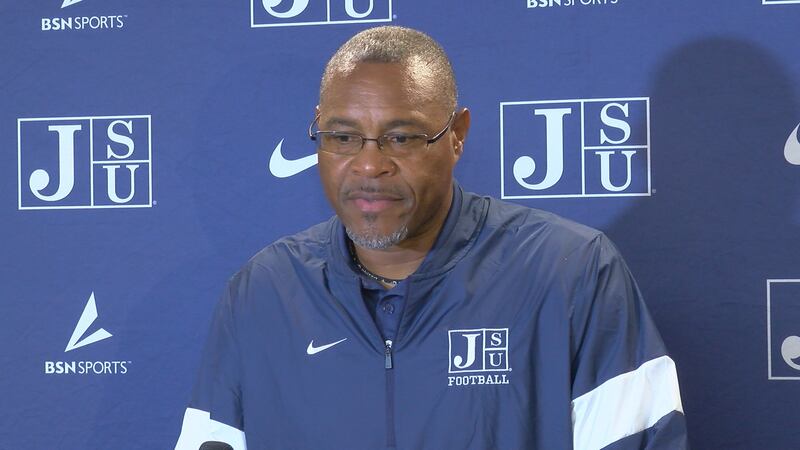 Published: Oct. 21, 2019 at 11:25 PM CDT
JACKSON, Miss. (WLBT) - It's a short week of preparation for the Tigers.
They're coming off an overtime win against the Delta Devils; a game where the offense and special teams came alive in the second half.
Derrick Ponder stepped into the quarterback spot and got the tigers on the board twice.
JSU was behind going into the half down 21-7. They also had a punt blocked, which gave Valley omentum, but JSU returned one for a touchdown.
JSU closed the game in overtime with a game winning field goal. Coach Hendrick says they've learned what they need to do to get a win.
"You need a win. You know a team that has things aren't going the way you'd expect them to go, something good has to happen for it. And you've got to come out, you've got to play with the emotion and the passion and the intensity from the opening whistle. And I don't think that we played that way early. But we've seem to find it in the second quarter as we went forward," said Hendrick.
JSU aims to continue finding that rhythm this Thursday against Prairie View A&M.
Copyright 2019 WLBT. All rights reserved.