Moorhead and family emotional after Vols loss, invested in State community
The coach's daughter was also emotional after the loss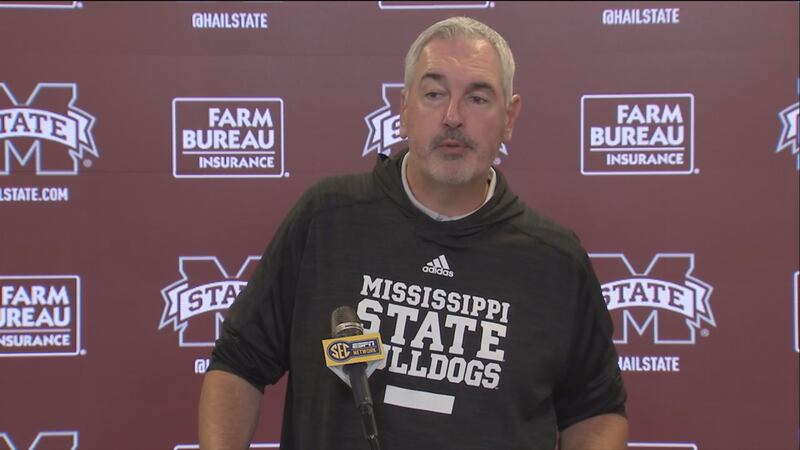 Updated: Oct. 14, 2019 at 11:39 PM CDT
STARKVILLE, Miss. (WLBT) - Mississippi State is coming off a loss to the Tennessee Volunteers.
A game fans and analyst saw the Dawgs winning in Knoxville.
That loss hit close for coach Moorhead and his family.
This weekend the coach said not only did he not take the loss well, but also his daughter was emotional after the loss.
Today he talked about how invested he and his family are in the Mississippi State community.
"My daughter is down on the field after the game with me and she is crying because she is upset. Number one because she understands football and what Mississippi State means to her and what it means to me, and to have to stand there on the field and have to console your 18-year-old, freshman daughter because she is crying, not only because of the loss, but you hear a few fans as she is walking out of the stadium telling her that her dad sucks. They were right, on that day I did suck, but that is part of it. The support you get from your family is everything. It certainly hurts my wife, my boys and my daughter, because they play a huge part in all of this," said Moorhead.
The Bulldogs play against #2 LSU in Starkville on Saturday.
Copyright 2019 WLBT. All rights reserved.