The Pope uses New Orleans Saints hashtag in tweet prior to Jaguars game
Pope Francis (accidentally) uses the Saints tag, & social media notices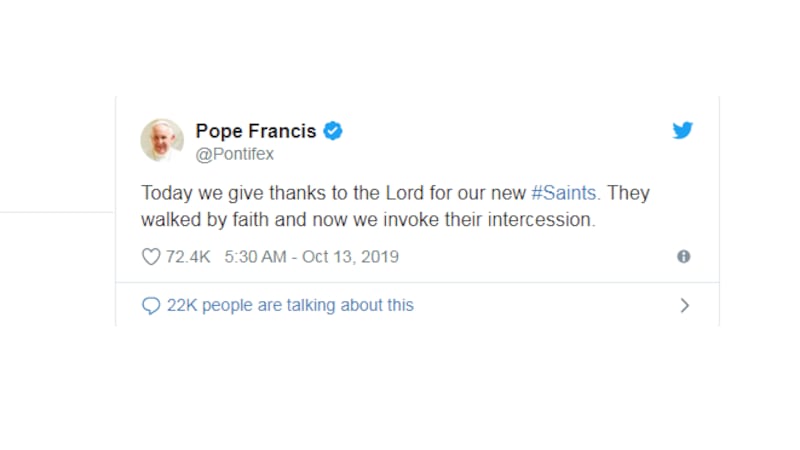 Published: Oct. 13, 2019 at 7:22 PM CDT
JACKSON, Miss. (WLBT) - Pope Francis delivered a humble tweet Sunday morning giving notice to the "new saints."
But the holy father used a hashtag with the word Saints.
Which is the formal hashtag for the for the New Orleans Saints, most likely not the saints he meant to reference.
This happened prior to the black and gold's game to the Jacksonville Jaguars.
Nonetheless, fans around the NFL took notice and began to like and retweet the Pope.
The Saints would go on to win over Gardner Minshew and the Jacksonville jaguars 13-6.
The defense would come up big in that game, only allowing two field goals. After that win, we can maybe say the Pope's tweet was a little "divine" motivation for the Saints on Sunday.
Copyright 2019 WLBT. All rights reserved.