JSU prep for homecoming, and first home win of the season
First official SWAC opener against Alabama State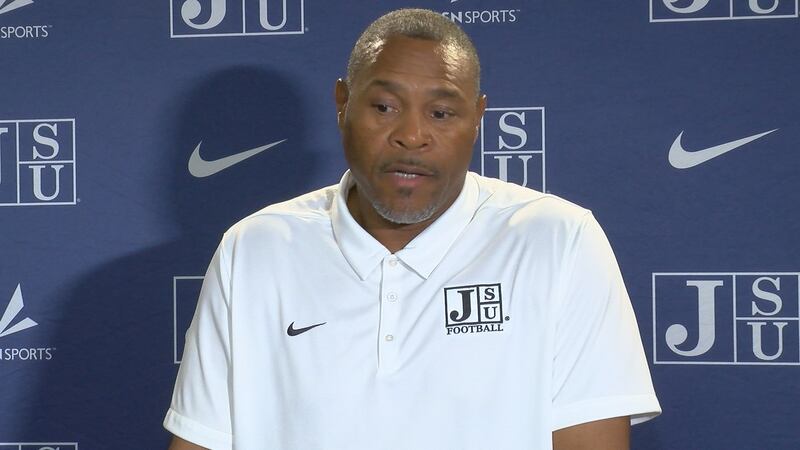 Published: Oct. 7, 2019 at 11:14 PM CDT
JACKSON, Miss. (WLBT) - Jackson State has their first official SWAC game this Saturday against Alabama State.
The Tigers are also clawing for their first home win season. Homecoming for the Tigers will be anything but comfortable for JSU.
They're coming off a 44 point loss to a win-less Grambling. A game where the Tiger defense struggled to stop the rushing attack.
This week they face Alabama State; another solid SWAC offense.
Coach Hendrick is keeping a cool head regardless of the loss and says he will be getting more involved with the defense this week.
"We're working on being better fundamentally. Doing little things in the football game and in life to help us be good football players. And so if we're still on course I'm not going to panic about anything. We still got a lot of football left out there to be played and we still have opportunity. Regardless of what people think right now we're still 0-0 in the SWAC. You know, this is our first game in the league, so we just need to go out, win the game and have some good things happen for us. I think we need some things to ignite us. And I think a good win this Saturday can ignite us," said Hendrick.
Jackson State play the Hornets at 2 p.m.
Copyright 2019 WLBT. All rights reserved.