Woman killed in wreck on I-55 in Byram identified
A sedan, SUV, and 18-wheeler are involved in the crash.
Updated: Oct. 4, 2019 at 7:52 AM CDT
BYRAM, Miss. (WLBT) - Traffic was stalled for hours on I-55 southbound at Siwell Road exit in Byram after a deadly wreck.
Hinds County Coroner Sharon Grisham Stewart identified the victim as 39-year-old LaToya Tomicka Beck of Summit, Mississippi.
Byram police confirm one person is dead and three others were hospitalized.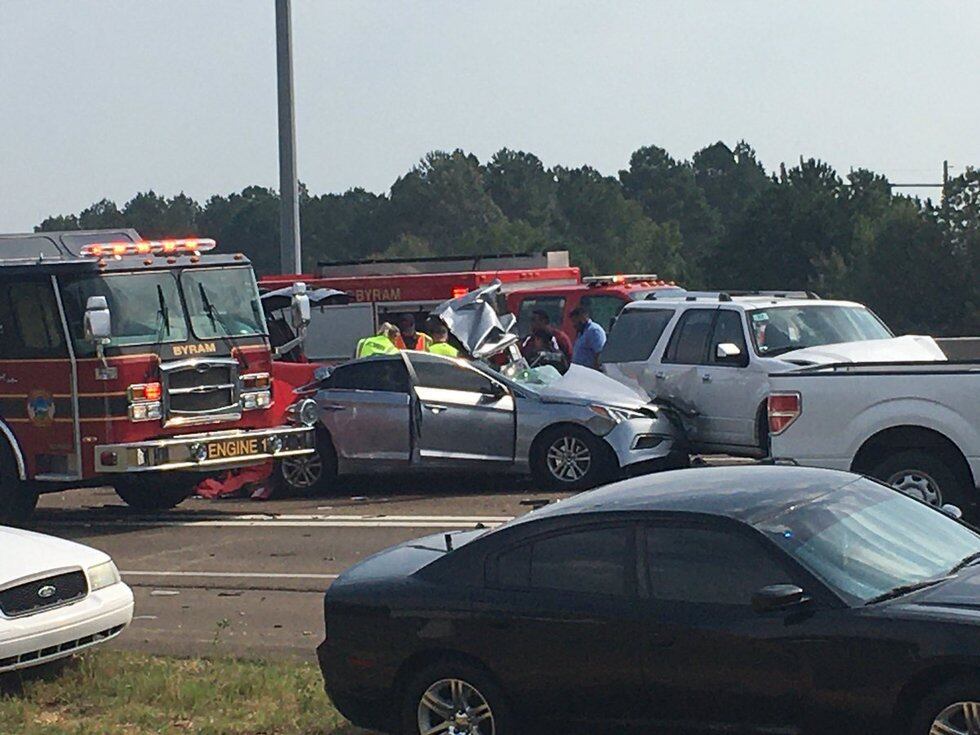 A sedan, SUV, and 18-wheeler are involved in the crash.
Byram police Chief Luke Thompson said, "It's a construction zone on these highways. The speed limit there is 70 miles per hour, so the speed limit going into the construction zone, you see there's a hill crest right here, this area of highway there's always construction so just pay real close attention."
Byram police say an 18 wheeler, also southbound was unable to stop for traffic that had halted for construction.
It happened just as you top a hill, which may have decreased the truckers reaction time.
Police say the truck slammed into the back of a car, pushing it and a SUV into another commercial truck.
The Byram Police Chief, Luke Thompson thanked the public for how they responded to the wreck while sitting in traffic.
READ MORE: Byram police chief thanks citizens for their response after deadly wreck
Copyright 2019 WLBT. All rights reserved.