GOTW: Undefeated Canton host the Ridgeland Titans
Titans are coming off a 42 point offensive performance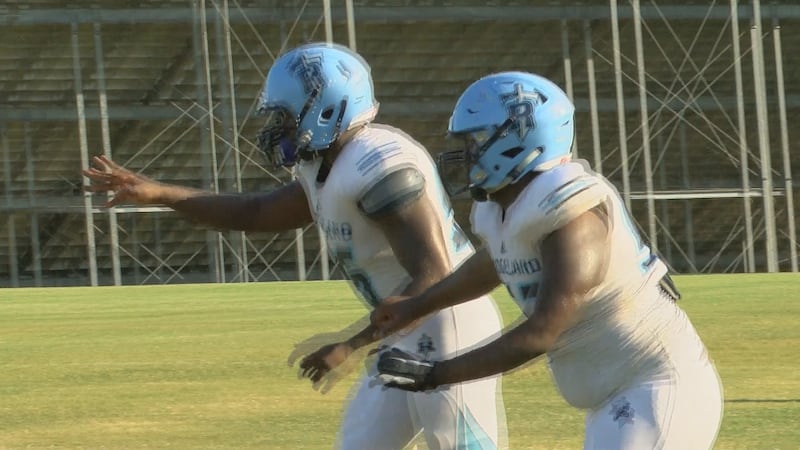 Published: Sep. 24, 2019 at 11:33 PM CDT
JACKSON, Miss. (WLBT) - This week the undefeated Canton Tigers host the Ridgeland Titans.
Canton's head coach, Calvin Bolton, was former assistant coach for the Titans for nearly 14 seasons.
So this match-up has some history behind it. Ridgeland comes into this game with a tough-nosed offense.
Coach David White for Ridgeland says his defense will need to make sure big plays don't happen against them.
Canton is a team who prides themselves off their quarterback play and their offense.
Coach White says his defense will need to continue their play. They're style is playing loose and confident.
On the other side of the ball, Quarterback Zy McDonald and his receivers will be a factor in this game.
The Titans love to air it out, and White also knows what they need to do to make sure they leave with a win.
"They beat us three years ago. They went and beat Germantown, which they hadn't beat in 5-A. Also they beat them when the 6-A. So, they got a little chip on their shoulders, so that mental thing is what we make sure we got to combat by coming out, and playing tough, physical, and fast. I think that's one things we got to make sure we understand they're going to have a little chip on their shoulder, it's at their place. We're playing on grass for the first time. I'm hoping Bolton doesn't water down the field. Or doesn't cut the grass for two weeks, but we're looking forward to the challenge," said White.
Ridgeland play at Canton, on Friday. A nice little rivalry match-up.
Copyright 2019 WLBT. All rights reserved.