MSU open SEC play this weekend against Kentucky
Started 0-2 in SEC last season. Can they get a win over the wildcats?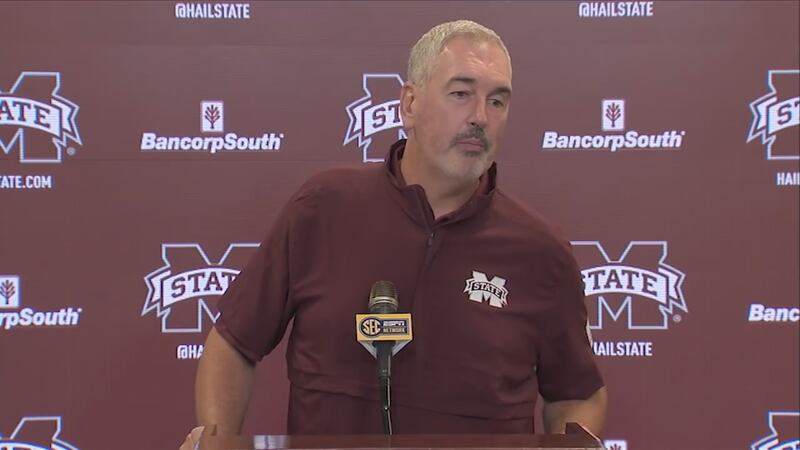 Published: Sep. 16, 2019 at 11:24 PM CDT
JACKSON, Miss. (WLBT) -Tough loss on Saturday for the Dawgs, but this week they open up SEC play against a team who upset them last season.
The Kentucky Wildcats are a team who are coming off a loss to Florida.
Both teams are in need of a win.
Joe Moorhead started last season 0-2 in SEC play, so a win over the Wildcats can give his squad some momentum.
Kentucky is coached by Mark Stoops, former AP SEC coach of the year.
Coach Moorhead doesn't just see this as an SEC match-up, but the next game. And a game they aim to win.
"I think it would be big just from a bounce back standpoint. The thing that I've corrected or changed from a mentality standpoint is that we're more singleness and purpose-oriented right now than we are long term goal oriented. It's important to us because it's the next one and it's because of the construct of this team, we, for a bunch of different reason, can't be focused on this game being SEC play. It's the game that we play this Saturday. I think it's important because of the outcome, obviously, to get a head start or jump start to win your first SEC game would be a good momentum builder heading into SEC play," said Moorhead.
MSU play Kentucky on Satuday at 3 p.m.
Copyright 2019 WLBT. All rights reserved.