Mississippi States's Moorhead happy with offensive balance so far
Bulldogs scored 38 point second week in a row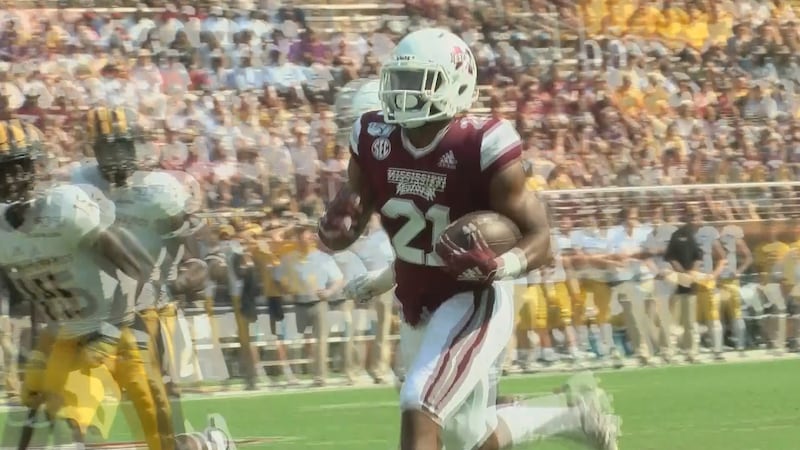 Published: Sep. 9, 2019 at 11:30 PM CDT
STARKVILLE, Miss. (WLBT) - Mississippi State beat Southern Miss over the weekend.
This was the second week in a row where we saw the offense score over 35 points.
Quarterback Tommy Stevens is day-to-day this week, but in his absence freshman quarterback Garrett Shrader managed the game well and got them to the end zone.
In the first two games, the Bulldogs have been balanced offensively.
Running back Kylin Hill has been the workhorse behind the production.
"I think you're seeing probably some of the same things we did in the run game last year from a production standpoint. But more carries in a very specific manner to go to the running back and take them away from the quarterback. So that's one thing, you know. I think what we're seeing, we're doing a better job throwing the ball, we're doing a better job protecting, we're doing a better job getting open. And when they are open, we're doing a better job throwing it accurately. So, honestly, pretty balanced," said Moorhead.
The Bulldogs play Kansas State Saturday at 11 a.m.
Copyright 2019 WLBT. All rights reserved.