Jackson State aiming for quarterback pressure on Tennessee State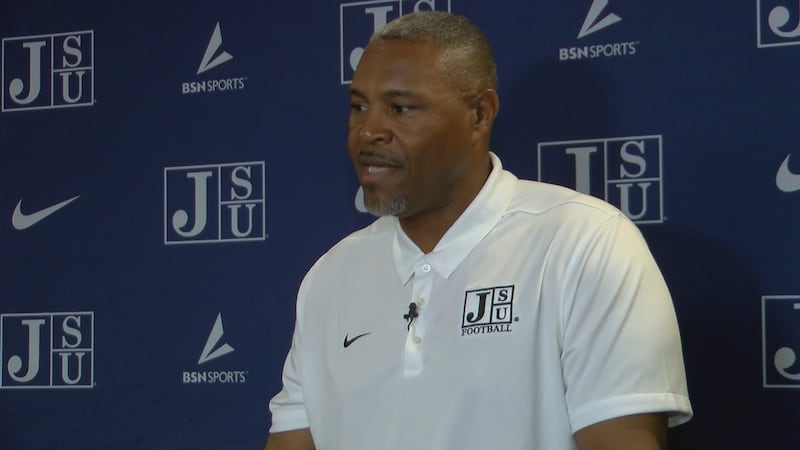 Published: Sep. 9, 2019 at 11:39 PM CDT
JACKSON, Miss. (WLBT) - Head coach John Hendrick says you can call this a rivalry!
Jackson State play against Tennessee State this weekend.
Coach Hendrick says Jackson State's secondary is the best part of his defense.
He says this week's game is JSU's strength going up against Tennessee State's.
Jackson State's defense have been uncharacteristic in their first two game, surrendering over 35 points a game.
"Since I've been here, the two time's that we've played them, I think we've had an opportunity to be in those football games. But we've made some crucial mistakes at crucial times that have effected our ability to win those games. We just need to make sure we don't make those kind of crucial mistakes this weekend," said Hendrick.
The focus in Tiger World this week is pressuring Tennessee State's quarterback. And hopefully that will be a recipe for their first win of the season.
"The key to it to make sure that our guys get pressure on the quarterback. That when you're blitzing, you make sure that you get pressure on the quarterback. That helps the coverage a great deal. To be able to get pressure on that guy who's behind the center," said Hendrick.
Copyright 2019 WLBT. All rights reserved.