Step up and pick your own muscadine grapes at Vancleave vineyard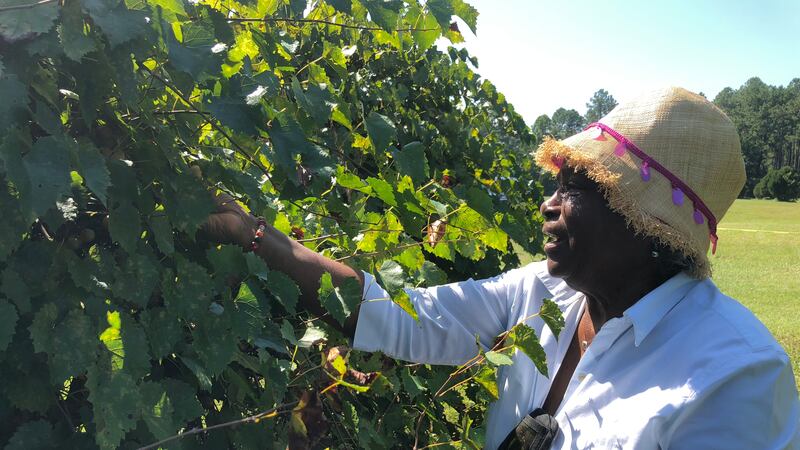 Published: Sep. 7, 2019 at 6:40 AM CDT
VANCLEAVE, Miss. (WLOX) - It's an annual tradition. In the first two weeks of September, people come from miles around to pick grapes at Boggy Creek Vineyard in Vancleave.
"It has grown very rapidly. People love the grapes. They love the fact that we keep the place clean," said owner Jack Hoover. "We have six different varieties. Summit is our most popular, and that is a bronze variety, very large and sweet. It's for eating off the table. Then we have a regal variety, which is good for jelly and red wine."
Muscadine grapes fill buckets and folks turn the fruit into a variety of products.
"I enjoy people having a good time and getting outdoors. It's a new experience for them. They bring their families, kids, mothers, dads and their grandparents," Hoover said.
The vineyard is located at 11521 Paige Bayou Road. The pick-your-own operation runs everyday from 6:30 a.m. until 6 p.m. through Sept. 15.
Copyright 2019 WLOX. All rights reserved.