MSU prepping for Golden Eagles, impressed by Stevens UL game
Coach Moorhead said he wants his team to have a finisher's mentality this week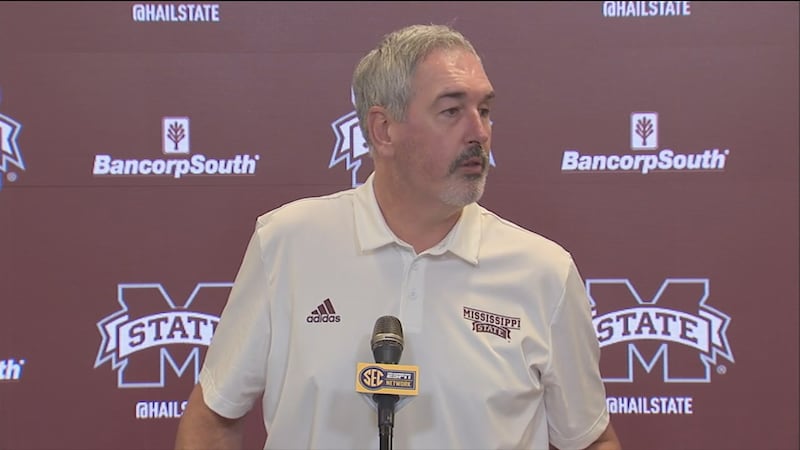 Updated: Sep. 3, 2019 at 12:27 AM CDT
JACKSON, Miss. (WLBT) - Mississippi State is coming off a stellar offensive performance in their win against the Louisiana Ragin' Cajuns.
The Bulldogs defense is going up against a talented receiving core in the Golden Eagles.
The Southern Miss offense is coming off a win against the Alcorn Braves.
USM put up 389 total yards of offense, another nice match up for the bulldog defense.
Coach Moorhead said he wants his team to have a finisher's mentality this week.
He also likes what he saw from quarterback Tommy Stevens.
"The thing that I like, he was incredibly decisive. That there were very few times where he would drop back and didn't look like where to go with the ball. He was working his progressions, he was reading the coverage and doing a great job diagnosing," said Moorhead.
Moorhead says the offense took great strides in their first game and liked the four turnovers against Lafayette.
Copyright 2019 WLBT. All rights reserved.