Port Gibson mayor hopes for "economic renaissance" following public/private agreement with gas company
Published: Apr. 2, 2019 at 7:23 PM CDT
PORT GIBSON, MS (WLBT) - Claiborne County's Opportunity Zone is a newly created federal project ripe for development and, according to city and county officials, hundreds of jobs are on the way.
On Tuesday, Port Gibson and Houston Energy Services Company pledged to work together in a partnership to build a facility in the area for energy production.
A handshake followed the ceremonial signing of a public/private agreement between Port Gibson Mayor Fred Reeves and Houston Engineering Services Corporation CEO Monte Burton.
The two entities are partnering to develop a project in the newly announced Claiborne County Federal Opportunity Zone.
According to HESCO's CEO, the company will produce and move liquefied natural gas in the zone.
"We'll be creating jobs in a 6,400 acre economic zone all along the Mississippi River," said Houston Engineering Services Corporation CEO Monte Burton. "There our LNG facility, which is basically for domestic purposes, will be situated there and be the anchor."
"We're expecting roughly 700 jobs to do the construction of the building that we're trying to put down there on the river," said Mayor Reeves. "This means a rebirth of our city. Hopefully this will be the economic renaissance that I've been expecting since I've been the mayor."
The facility will be constructed on 1,500 acres of undeveloped land west of Alcorn State University on the Mississippi River.
"Most of the industry shut down in this area either moved overseas or just went out of business over the last 20 years," said Milton Chambliss, Executive Director of the Claiborne County Economic Development District. "So we're hopeful that this will provide the new shot in the arm through the energy industry."
But residents said they are skeptical about the safety of the project because of the secrecy and little information given to the public.
"I just want to know the long term affects," said Claiborne County resident Debbie O'Quinn. "I want to know, you give me all of the pros, but I want to know the con part of it."
Construction is expected to get underway in about two months.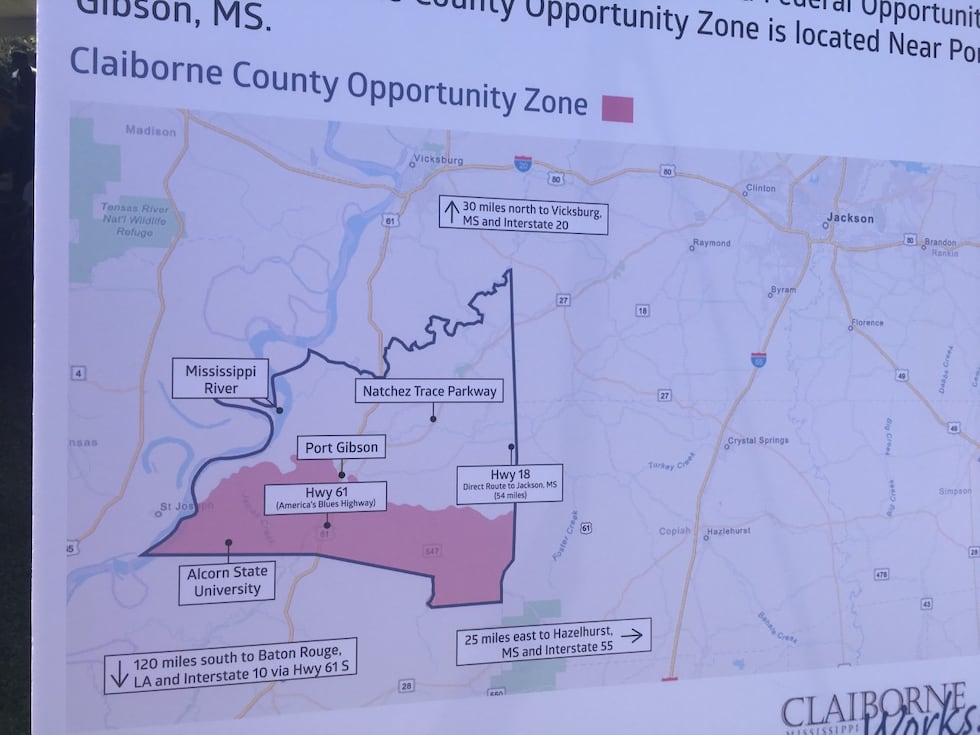 Copyright 2019 WLBT. All rights reserved.