Armed robber enters Brandon McDonald's through drive-through window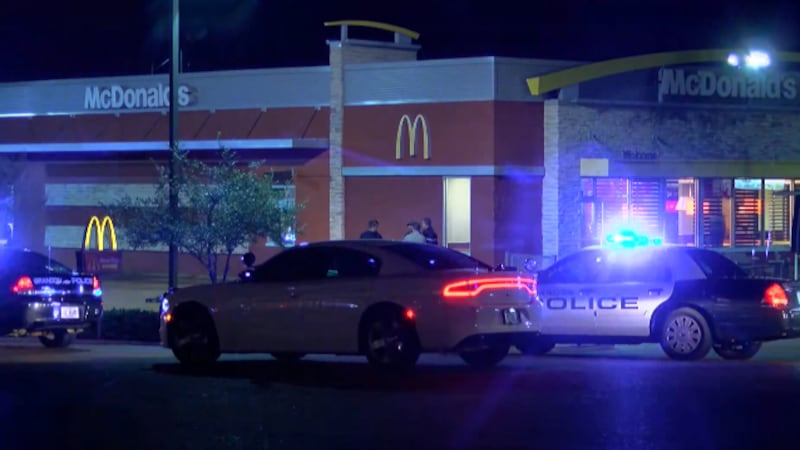 Updated: Mar. 26, 2019 at 6:32 AM CDT
BRANDON, MS (WLBT) - Brandon police responded to the McDonald's off of Interstate 20 at Crossgates Boulevard around 9:30 Monday night.
According to officials, witnesses say that two black males arrived at the restaurant in a gold Chevrolet Impala.
One of the suspects entered the restaurant through the drive-through window while carrying two handguns. The suspects then took a small amount of money from the cash registers and left the building.
The suspects were then seen heading west on I-20. No shots were fired inside the McDonald's.
Police were notified of the robbery at 9:33 p.m., they were at the scene by 9:34 p.m.
When police arrived, they began receiving information that the same suspects had robbed a business in Demopolis, Alabama and in Meridian.
While at the scene of the McDonald's robbery, authorities were told that police in Warren County were involved in an active pursuit.
Around 11 p.m., Brandon police received notifications that the suspects had been taken into custody. The suspects are both at the Warren County Jail.
According to Warren Co. Sheriff Martin Pace, the two suspects are responsible for multiple armed robberies in various location.
Copyright 2019 WLBT. All rights reserved.