Jackson city leaders call for Sen. Cindy Hyde-Smith to resign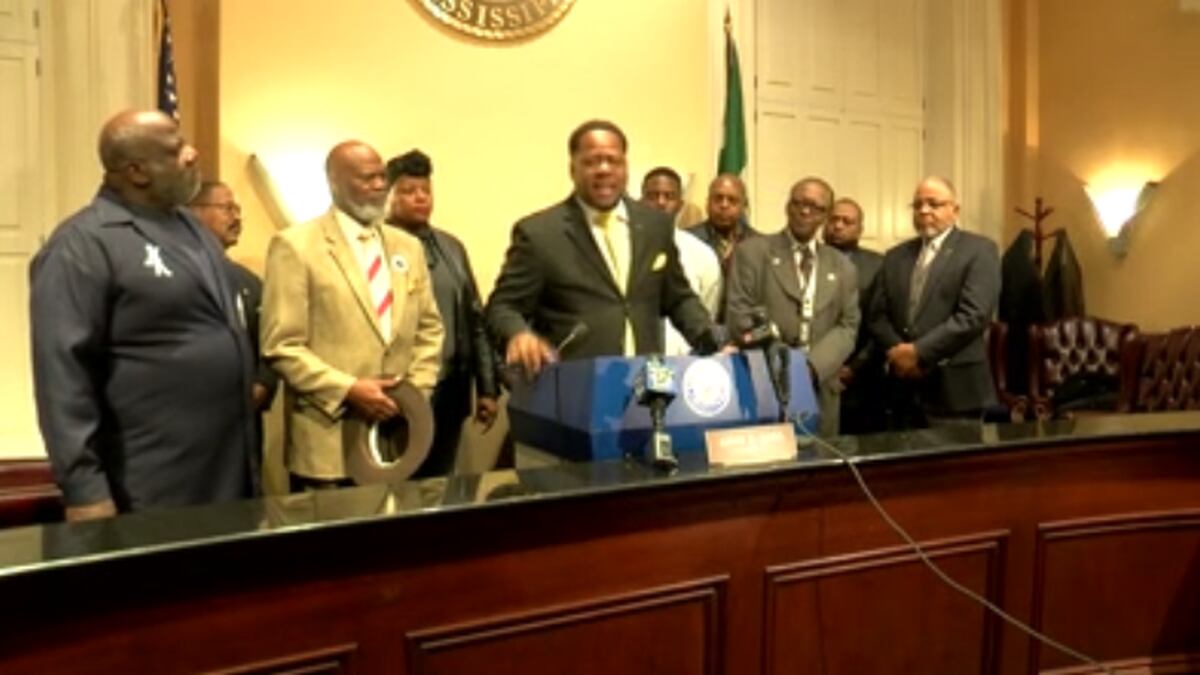 Updated: Nov. 13, 2018 at 5:50 PM CST
JACKSON, MS (WLBT) - "Deplorable and racist" -- that's how a Jackson councilman and other pastors describe the "public hanging" comments made by Senator Cindy Hyde-Smith.
They are calling for her to resign and apologize.
Councilman Aaron Banks and religious leaders made their plea Tuesday morning at City Hall.
Hyde-Smith was praising a supporter when she stated if invited, she would sit on the front row of a public hanging.
Banks and faith leaders say her resignation will show Mississippi is not about hate.
"Mississippi this is our time to rise up and say that we are not the same, and that we will not tolerate it," said Councilman Aaron Banks
"This sitting senator can not represent us," added Bishop Ronnie Crudup Sr. "She can not represent us. Will not represent us."
Hyde-Smith released a statement over the weekend saying she "used an exaggerated expression of regard, and any attempt to turn it into a negative connotation is ridiculous".
During a news conference Monday, she refused to answer questions about the comment referring back to her released statement.
She also has not apologized.
Copyright 2018 WLBT. All rights reserved.