Mike Espy accepts invitation to debate opponent Cindy Hyde-Smith on WLBT
This debate will be broadcast on WLBT on November 20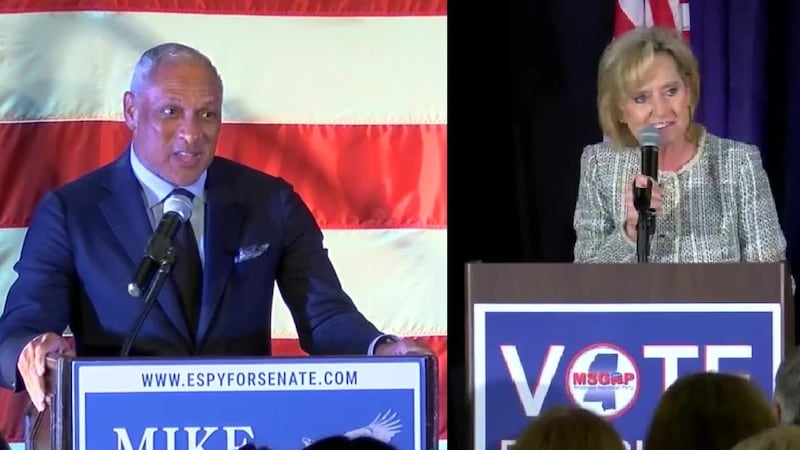 Updated: Nov. 12, 2018 at 5:39 PM CST
JACKSON, MS (WLBT) - Senate candidate Mike Espy has accepted an invitation from Mississippi Farm Bureau to debate Republican opponent Sen. Cindy Hyde-Smith on Nov. 20 on WLBT and WLOX.
The invitation outlined the plans for the event to be widely available, including television and radio broadcasts.
Espy accepted the invitation late Monday. Cindy Hyde-Smith had already accepted the debate invitation Thursday, Nov. 8.
Espy's response comes during nationwide attention surrounding a viral video of Hyde-Smith at a campaign rally in North Mississippi. In the video, she can be heard stating that if the cattle rancher she was campaigning with "invited me to a public hanging, I'd be on the front row."
Espy issued a statement, through his Campaign Communications Director Danny Blanton, on the comment, calling it "reprehensible."
"Cindy Hyde-Smith's comments are reprehensible. They have no place in our political discourse, in Mississippi, or our country. We need leaders, not dividers, and her words show that she lacks the understanding and judgement to represent the people of our state."
This debate will be broadcast on WLBT and WLOX on November 20.
Copyright 2018 WLBT. All rights reserved.