Jackson man admits to killing three family members
The victims are his mother, his grandmother, and his sister.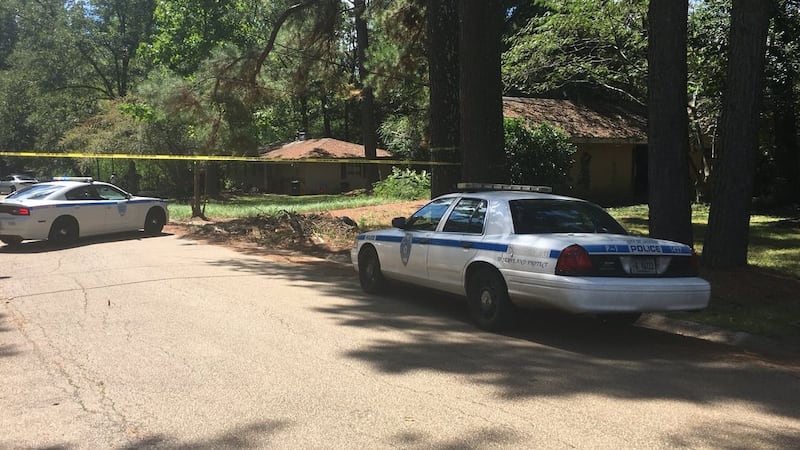 Updated: Sep. 17, 2018 at 11:32 AM CDT
JACKSON, MS (WLBT) - A Jackson man has been denied bond in court after being charged with three counts of murder.
22-year-old Maurice Forte admitted to police that he killed three members of his family Sunday morning on Marwood Drive.
"The individual stated that he was held against his will," said JPD Interim Police Chief James Davis.
When police arrived Forte was sitting in a wheelchair in the front of the home with a gun, believed to be the murder weapon, laying on the ground beside him.
"He stated to the police officers that he shot somebody," added Chief Davis.
But then, according to police, he changed his story and told police that he actually shot three individuals. That's when officers walked to the back of the home and found one female outside, the other two inside.
The victims have been identified as 67-yr-old Eddie Mae Wofford, the suspects grandmother, 49-yr-old, Miyuki Wofford, his mother and 26-yr-old Kyisha Wofford, his sister.
Family members say Kyisha was pregnant. If that information is confirmed, Forte will be charged with capital murder and eligible for the death penalty.
Jerla West lives down the street. When she found out what happened she was shocked.
"Don't no one know what's going on behind closed doors," said West.
Chief Davis said that police have been called to the home multiple times before Sunday's incident but he couldn't go into detail. Sunday's motive is unknown.
"When somebody has their mind (made) up to use a weapon to take somebody else's life and he made up his mind to do what he did," said Chief Davis. "You gotta a whole family that's destroyed. He wiped out three generations, three generations; grandmother, mother and sister."
Copyright 2018 WLBT. All rights reserved.